Looking for a movie with class, feminism, outstanding performers and inspirational messages? Well look no further than Greta Girwig's 'Little Women', which hit the big screen on December 26th to be met with captivated audiences and stellar reviews. 
Based on the timeless novel written by Louisa May Alcott, the movie commences with Jo March, played by the talented Saoirse Ronan, entering a male-dominated publishing house to sell one of her stories. A humble but fiery young woman, she dances back to her boarding house having sold successfully. We are soon transported back to her childhood in Concord, Massachusetts, where she grew up with sisters Meg (Emma Watson), Amy (Florence Pugh) and Beth (Eliza Scanlen), each with individual dreams and ambitions but with a shared hardship of life with an absent father, who is volunteering in the Union Army as the American Civil War rampages throughout the country. Their caring mother Marmee (played by the fabulous Laura Dern) is both independent and kind, exactly how Louisa portrayed her.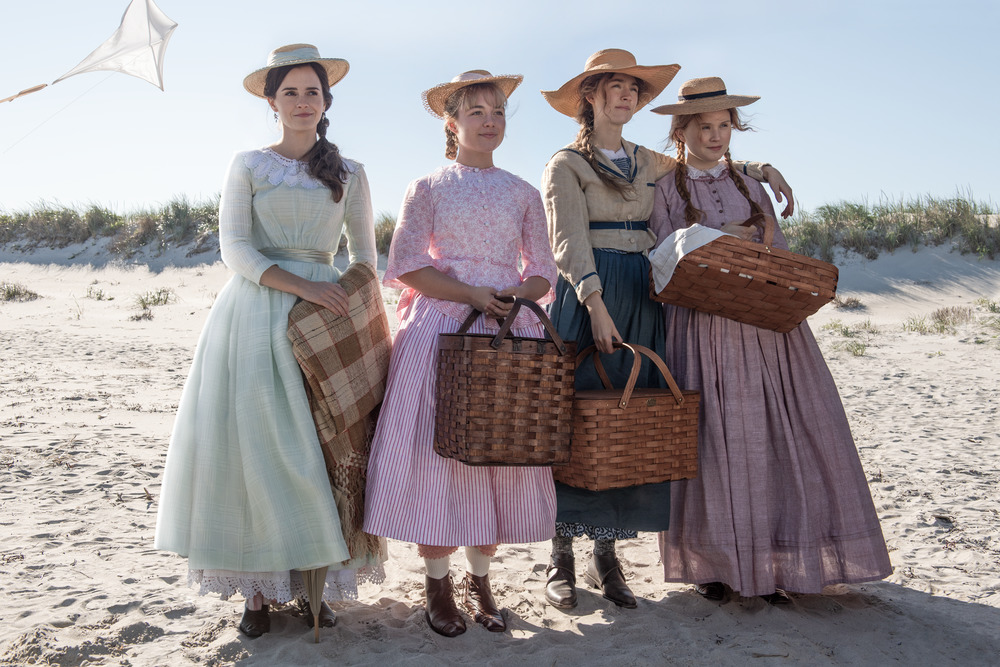 The film swaps elegantly between the March family's lives past and present, and, keeping in line with Louisa's progressive ideologies and fundamentals, the film is brimming with feminism, empowerment and messages so apt in modern society, one can't help but marvel at how a 19th century novelist can so cleverly and clearly express such modern views in her writing. And indeed, the outstanding acting, stunning setting and beautiful costumes seen in Girwig's adaptation add enormously to the wise words of Louisa, and make clear hidden morals in her novel never noticed before, tugging at heartstrings and creating a cinematic masterpiece that Louisa herself would have been in awe of.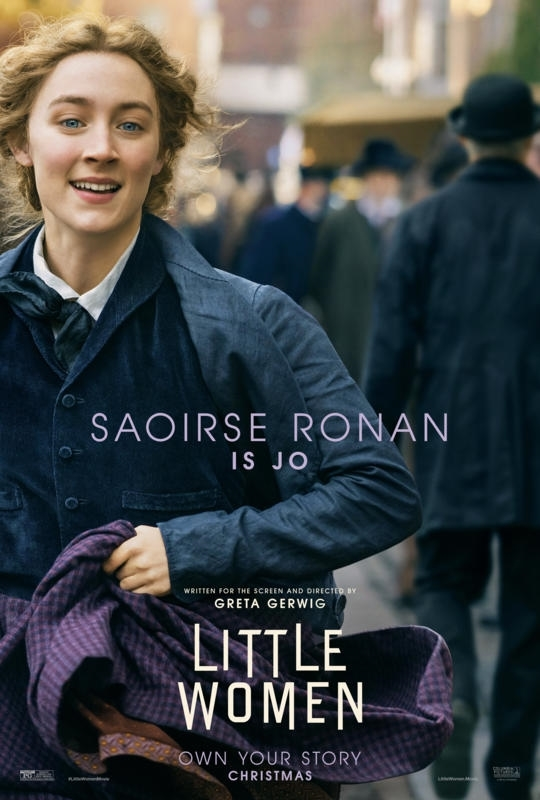 As a self-proclaimed bookworm and writer, I never can say I prefer the film version of a book,  but in this case I absolutely do. Having viewed this film, having journeyed through time, shared laughs, shed tears, and become truly inspired, I must admit it is my favourite film of all time. As the credits rolled I sat in tears, empowered, motivated and completely and utterly mesmerised. Meryl Streep's hilarious character of Aunt March was played to perfection, with humour, elegance and an air of sophistication, whilst Eliza Scanlen played the saintly role of Beth with so much passion I believed it truly was Beth March on the screen. Not to forget the fantastic Florence Pugh, who portrayed Amy with so much life, enthusiasm and sheer hilarity at times I was certain I would break with laughter. And Emma Watson, my favourite actress of all time, was, as usual, perfect. And as I sit at my desk writing this very deserving review, I can still remember vividly the wit, wisdom, joy and fiery nature that Saoirse Ronan displayed so gorgeously as Jo March. She truly deserves an Oscar! I've already booked my tickets to go again, but this time I shall come equipped with an overflowing box of tissues for the technicolour rollercoaster of emotions we are brought on during the movie. My rating? You'll never guess! 5/5!!!