A Unique Work Experience Opportunity
The TY Ninjas Programme is new work experience opportunity designed by the TY.ie Team. Transition Year students now have the chance to work with us by improving and contributing to the one-stop hub for all things Transition Year. We have always advocated for a website for students by students, which is why we want TY students to now be involved in the running of the website. We are looking for writers and designers to create a one of a kind experience for TY students.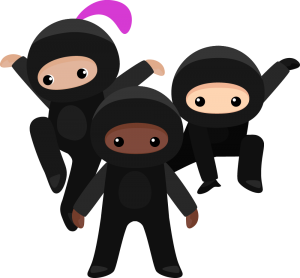 Be Creative, Gain Experience & Have Fun!
We want to hand you the keys to TY.ie and see how you leverage them to spark your creativity. How can we help you to achieve more and create more? We encourage you to take advantage of the TY Ninjas Programme to pursue a possible career path or just have incredible fun during the year! Oh, did we mention you get rewarded too?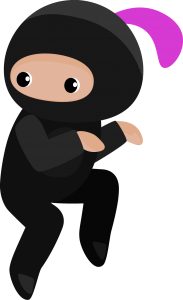 Prizes, Ninja Belts & The TY Ninja Award
As a TY Ninja you're rewarded for your contribution to the website. Raffles are run every few weeks and you can earn TY Ninja Belts. There are 6 belts: white, yellow, green, red, blue and black. Every TY Ninja starts with a white belt and can progress to the next belt by creating content for the website. At the end of the year students will receive their TY Ninja certificates.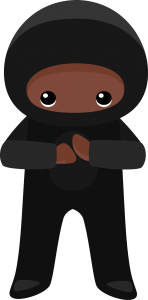 Okay, Awesome...How Do I Join?
THe 2021/22 TY Ninjas Programme will run from February 2022 to May 2022. Entries to the programme will start in January and students will be selected based on some questions. You will then be officially enrolled in the programme. There are around 10 places available. You can find a link to the submission form below.
Requirements
TY Ninjas must be in Transition Year.
TY Ninjas don't need to have any experience in writing or graphic design. You just need to show some interest.
TY Ninjas must have an existent account on TY.ie so we can then upgrade this account to "TY Ninja".
That's all!.
---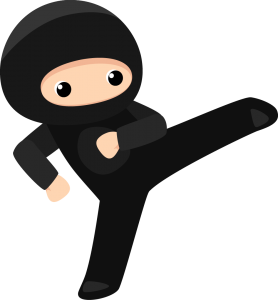 TY Ninjas FAQs
Yes, as a TY Ninja you only work when you want to. You can still participate in normal work experience placements during the time your school has assigned.
Vouchers, tech, books, merch, tickets and more.
A CV is not obligatory but it is recommended as it helps us to know you better.
The programme runs until the end of May.
A ninja costume and some ninja stars…just kidding. All you need is an internet connection and a phone, laptop or PC.
TY.ie is located in Bishopstown, Cork. However as this is an online work experience programme you are required to work from home.