An Interview with Flashback Inc.
Q1. Describe the company
We are a Transition Year Mini-Company from Coláiste An Spioraid Naoimh in Bishopstown, Cork. Our company name is Flashback Inc. Our product is old newspaper articles of historic or significant events, nicely framed to make a presentation worthy of the event being displayed. They make an ideal gift for any history lover, sport enthusiast or celebrity fanatic.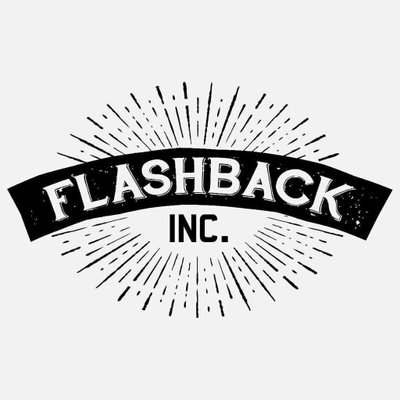 Q2. How are you unique?
We are unique in the way that there are very few and far between products like ours that you would get for the same affordable price and quality as our own. This makes our product a specialized and an ideal gift for the recipient.
Q3. Where did you get the idea from?
As we are quite a diverse group we tried to come up with a product that all of us would have an interest in. Some of us liked sports while others were more interested in topics such as history and science. We then came up with what is now a product we feel can appeal to most people's interests.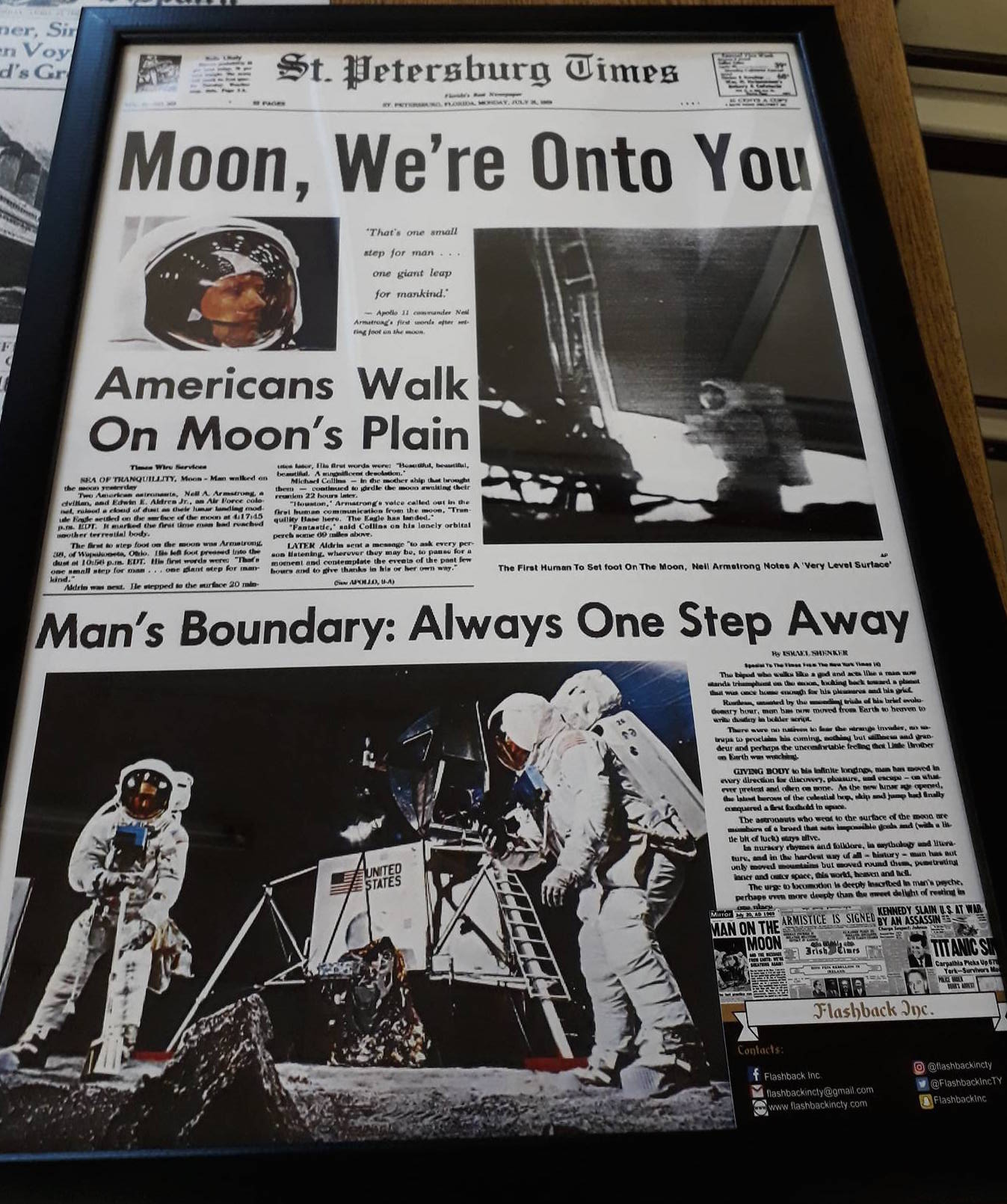 Q4. Has anybody noticed your business so far?
We have gotten recognition from UCC in the form of an award for best market research carried out and have taken a reasonable amount of orders but as of yet no big retailers have approached us. We have also made some sales to students inside our school.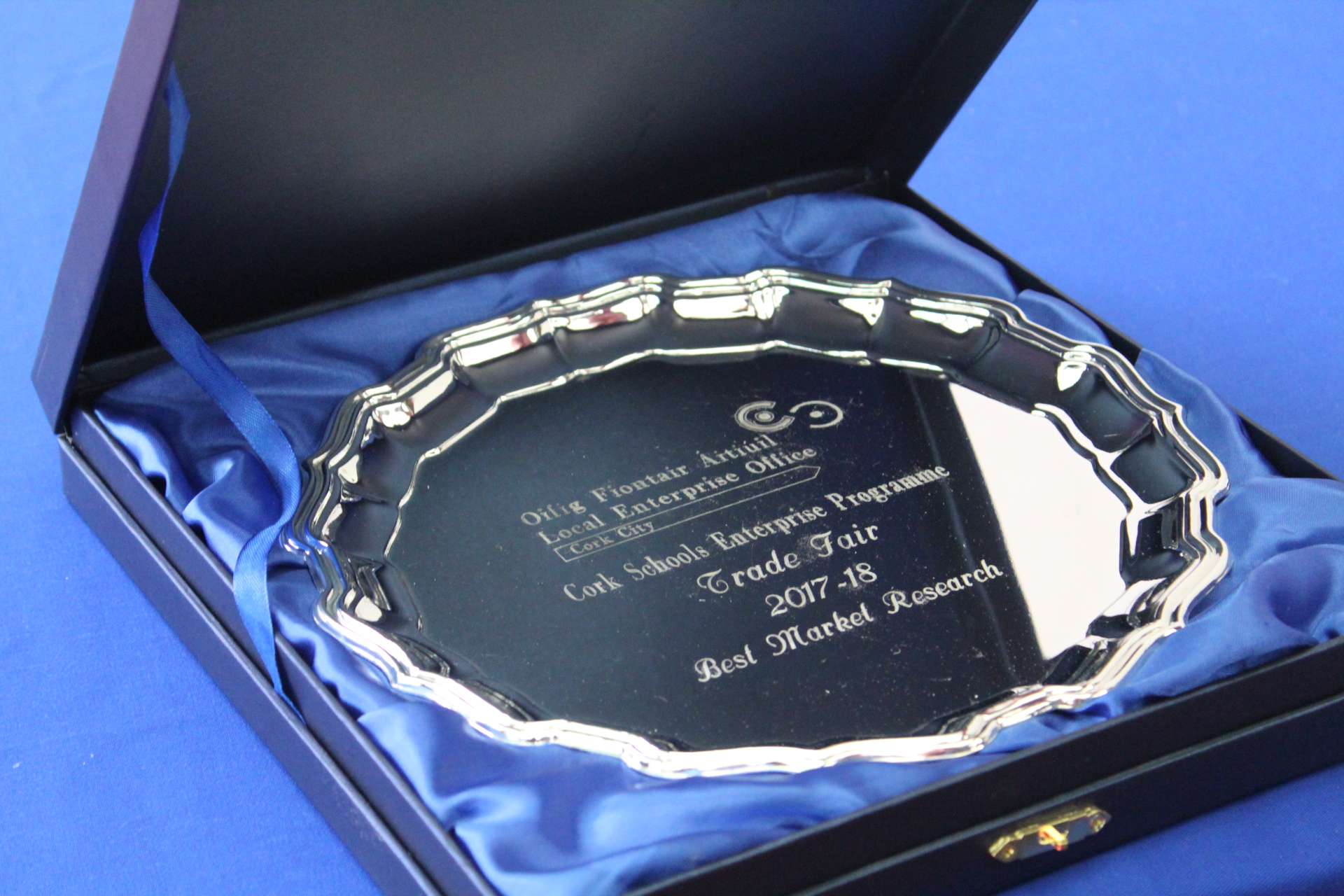 Q5. When was the company launched?
We came up with ideas for the company throughout the month of September, including potential markets, legality, and other topics. The company was properly launched during October, when we decided on the idea formally.
Q6. Who is your target market?
At the moment, our target market are people with a general interest in history, politics or sport. People of all ages are our target market, as all age groups have shown interest in our product, but especially middle-aged and elderly people.
Q7. Tell us about your team
Aidan Mamo Cooney – CEO:
Being CEO means I work to put together all the aspects of the company and manage the operations of the company on a daily basis. I also lead the communications with potential sponsors. Overall I ensure that the individual elements of the company are being carried out.
Ciaran Meers – Deputy CEO and Legal Manager:
As deputy CEO, I am in charge of running the company in the absence of the CEO. This involves ensuring the individual managers stay on top of assigned projects. Also as legal manager, I am in charge of researching legal topics which pertain to our product and company in order to ensure we maintain within the law. I am also entrusted with storing the legal documents and minutes of meetings.
Dara Cahill – Finance Manager:
My role in the company is the finance manager. I prepare any necessary accounts we need for our company, keep track on how much money we have and keep track of any sales made.

Robert McStay – PR Manager:
I am the Public Relations Manager in this company. I am in charge of the social media, contact with local businesses and advertising. You must have promotional and virtual communication skills to be suited for this role.
Cedric Joshua B. Ababon – Design Manager:
As the design manager I have the responsibility of managing designs for the company such as posters, flyers, business cards and other designs that visually advertises our company. I must have creative, innovative and communication skills to be able to design the best way to advertise our project and company.
Luke Tobin – Marketing Manager:
As the marketing manager I am responsible for knowing our customers and deciding who our target market are as well as coming up with ideas on how to advertise and sell our product.
Yousif Haidaran – IT Manager:
As the IT manager, my job is to design our website, develop it continually and create advertisements for it to make sure it reaches our target market. I also help to manage our official email. I must have competent computer and communication skills to be able to run the electronic side of our company.
Dylan Bairamgulav – Production Manager:
My role in our mini-company is production manager. As production manager I control production as well as increasing the rate at which we sell our products.
David Yoannou – Designer:
My role is a designer. I help to design things but my main role is to help Joshua our official designer with his designs. I advise Joshua on what he can add or take away from his designs e.g colour.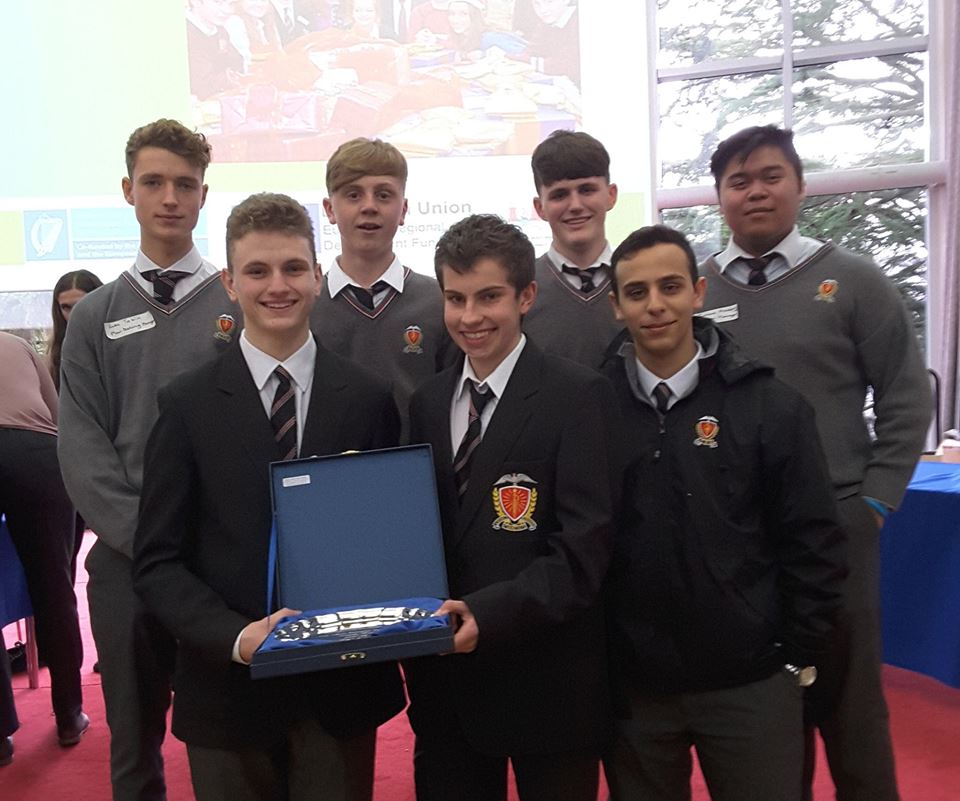 Q8. What are the long-term plans for your company
In the future, we aim to branch into online selling.

Eventually, we hope to be selling across Ireland.

Diversify into other products, such as clocks and key-chains.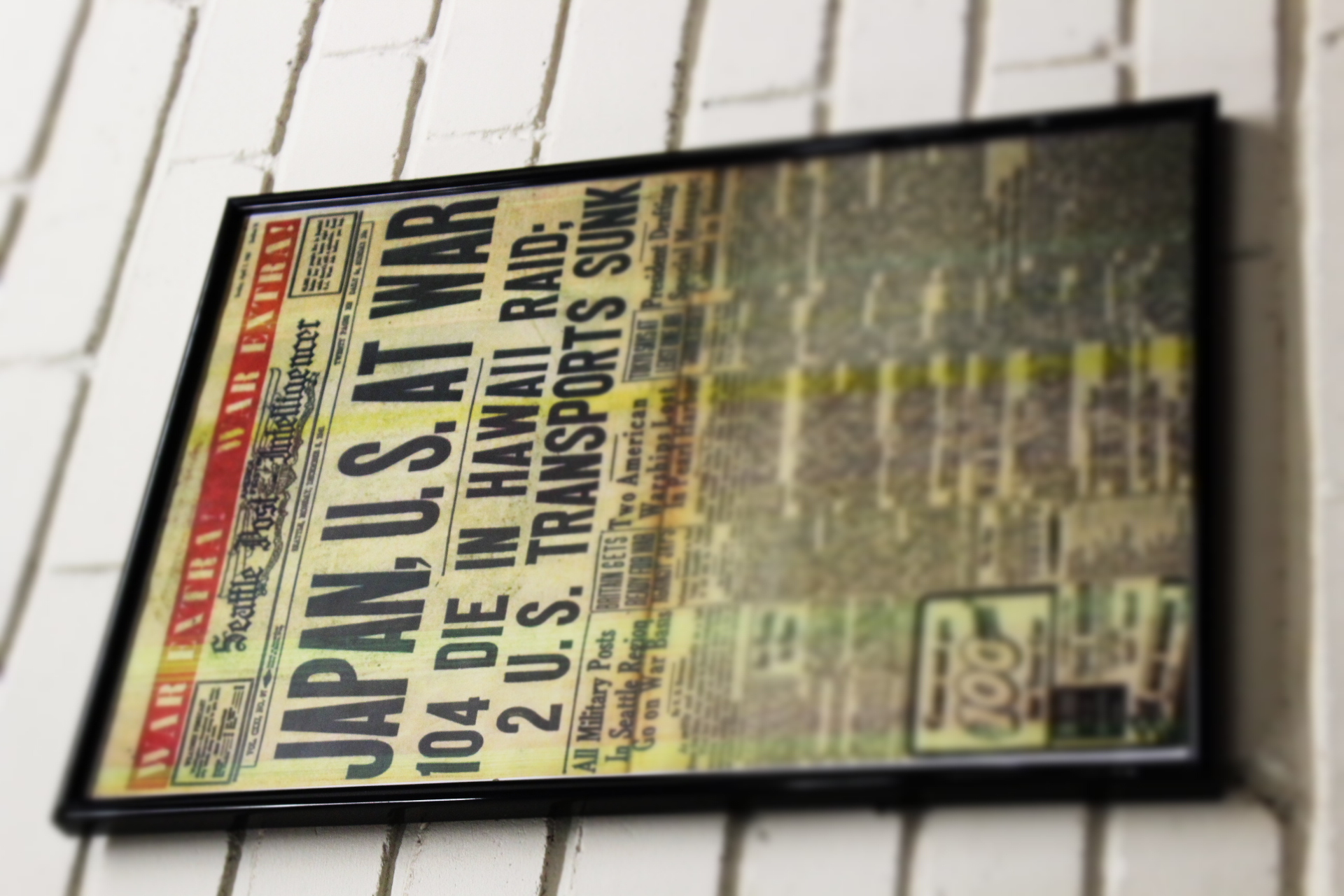 Q9. Where are you based?
We are based in Coláiste An Spioraid Naoimh, Bishopstown, Cork. We sell our product in the Cork area, but in the future, we hope to ship across Ireland.
Q10. How do people get in touch with you?
We operate many social media accounts to raise awareness of our company. We also operate competitions on our social media accounts, which further helps raise awareness.
Instagram: @flashbackincty
Twitter: @FlashbackIncTY
Snapchat: FlashbackInc
E-mail: flashbackincty@gmail.com