"Read more books" is obviously one of your New Year's resolutions this year (if not it should be!). With all the spare time you have during transition year, it shouldn't be a difficult one to accomplish by the end of the year. Just like we did last year, we have put together a list of recommended books for various types of readers to give you a great start.
#1 Factfulness: Ten Reasons We're Wrong About the World – and Why Things Are Better Than You Think -Hans Rosling, Ola Rosling, Anna Rosling Ronnlund
(Non-fiction, Psychology, Economics, History)
When asked simple questions about global trends—what percentage of the world's population live in poverty; why the world's population is increasing; how many girls finish school—we systematically get the answers wrong. So wrong that a chimpanzee choosing answers at random will consistently outguess teachers, journalists, Nobel laureates, and investment bankers.
In Factfulness, Professor of International Health and global TED phenomenon Hans Rosling, together with his two long-time collaborators, Anna and Ola, offers a radical new explanation of why this happens. They reveal the ten instincts that distort our perspective—from our tendency to divide the world into two camps (usually some version of us and them or the "West" and the rest) to the way we consume media (where fear rules over data) to how we perceive progress (believing that most things are getting worse).
Recommended by both Bill Gates and Barack Obama, this book not only covers an interesting topic but an important one too.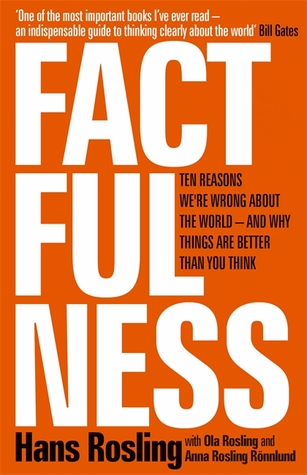 #2 Becoming – Michelle Obama
(Non-fiction, Biography)
In a life filled with meaning and accomplishment, Michelle Obama has emerged as one of the most iconic and compelling women of our era. As First Lady of the United States of America—the first African-American to serve in that role—she helped create the most welcoming and inclusive White House in history, while also establishing herself as a powerful advocate for women and girls in the U.S. and around the world, dramatically changing the ways that families pursue healthier and more active lives, and standing with her husband as he led America through some of its most harrowing moments. Along the way, she showed us a few dance moves, crushed Carpool Karaoke, and raised two down-to-earth daughters under an unforgiving media glare.
In her memoir, a work of deep reflection and mesmerizing storytelling, Michelle Obama invites readers into her world, chronicling the experiences that have shaped her—from her childhood on the South Side of Chicago to her years as an executive balancing the demands of motherhood and work, to her time spent at the world's most famous address. With unerring honesty and lively wit, she describes her triumphs and her disappointments, both public and private, telling her full story as she has lived it—in her own words and on her own terms.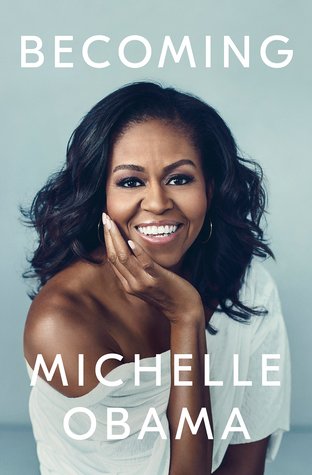 #3 Bad Blood: Secrets and Lies in a Silicon Valley Startup – John Carryrou
(Non-Fiction, Business, Crime)
The full inside story of the breathtaking rise and shocking collapse of Theranos, the multibillion-dollar biotech startup, by the prize-winning journalist who first broke the story and pursued it to the end, despite pressure from its charismatic CEO and threats by her lawyers.
In 2014, Theranos founder and CEO Elizabeth Holmes was widely seen as the female Steve Jobs: a brilliant Stanford dropout whose startup "unicorn" promised to revolutionize the medical industry with a machine that would make blood testing significantly faster and easier. Backed by investors such as Larry Ellison and Tim Draper, Theranos sold shares in a fundraising round that valued the company at more than $9 billion, putting Holmes's worth at an estimated $4.7 billion. There was just one problem: The technology didn't work.
A riveting story of the biggest corporate fraud since Enron, a tale of ambition and hubris set amid the bold promises of Silicon Valley.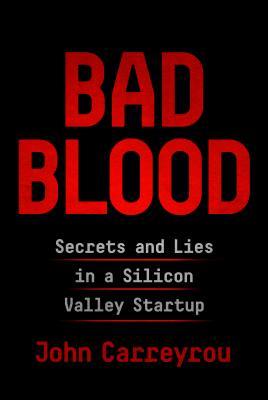 #4 The Darkest Minds (Series) – Alexandra Bracken
(Fiction, Science Fiction, DYSTOPIA)
When Ruby woke up on her tenth birthday, something about her had changed. Something frightening enough to make her parents lock her in the garage and call the police. Something that got her sent to Thurmond, a brutal government "rehabilitation camp". She might have survived the mysterious disease that had killed most of America's children, but she and the others emerged with something far worse: frightening abilities they could not control.
The Darkest Minds is a four part series (The Darkest Minds, Never Fade, In the Afterlight, The Darkest Legacy) written by Alexandra Bracken. The first book has recently been adapted in a movie this year of the same title. While the movie received mixed reviews, the books are an excellent read. Those who liked The Hunger Games and The Maze Runner series should definitely like these books.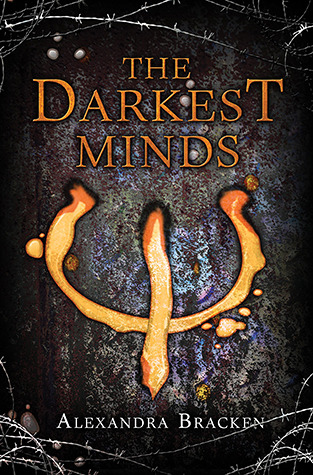 #5 The Outsider – Stephen King
(Fiction, Horror)
When an eleven-year-old boy is found murdered in a town park, reliable eyewitnesses undeniably point to the town's popular Little League coach, Terry Maitland, as the culprit. DNA evidence and fingerprints confirm the crime was committed by this well-loved family man. Horrified by the brutal killing, Detective Ralph Anderson, whose own son was once coached by Maitland, orders the suspect to be arrested in a public spectacle. But Maitland has an alibi. And further research confirms he was indeed out of town that day. As Anderson and the District Attorney trace the clues, the investigation expands from Ohio to Texas. And as horrifying answers begin to emerge, so King's propulsive story of almost unbearable suspense kicks into high gear. Terry Maitland seems like a nice guy but there is one rock-hard fact, as unassailable as gravity: a man cannot be in two places at the same time. Can he?
From the acclaimed author of IT and many other horror novels.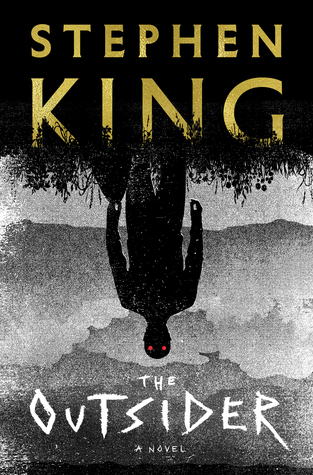 [poll id="5″]