An Interview With Alex Goodison Of Globe Trotter
Q1. Describe the company.
Globe Trotter is a book which allows the reader to travel around the world and visit places they have never been before with the help of Augmented Reality. The book contains 14 different landmarks from all over the world with interesting facts and figures on each of the landmarks. To accompany the book, Globe Trotter has a companion app which allows the user to view each of the landmarks in 3D in their own environment. This provides an innovative, unique experience unlike anything on the market.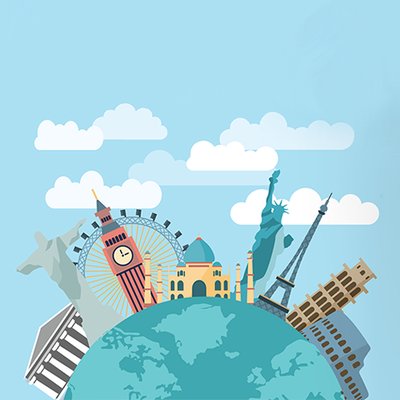 Q2. How are you unique?
Augmented Reality is a new technology that is on the rise recently and as it has gained in popularity, we have been trying to figure out use cases for it. I did research and found little to no use with Augmented Reality in books. I wanted to change that so I compiled my love for travelling and technology into one unique book.
Q3. Where did you get the idea from?
Personally, I have had an interest in technology from a young age and recently, I started working with AR. Augmented Reality really does catch my interest and I believe that it will play a big part in the future of the ways in which we interact with technology. I have a history of working with apps and this time wanted to delve into making a physical product and I believe that Globe Trotter was the perfect way for me to get a physical product out to market where I can keep my love for technology attached to it.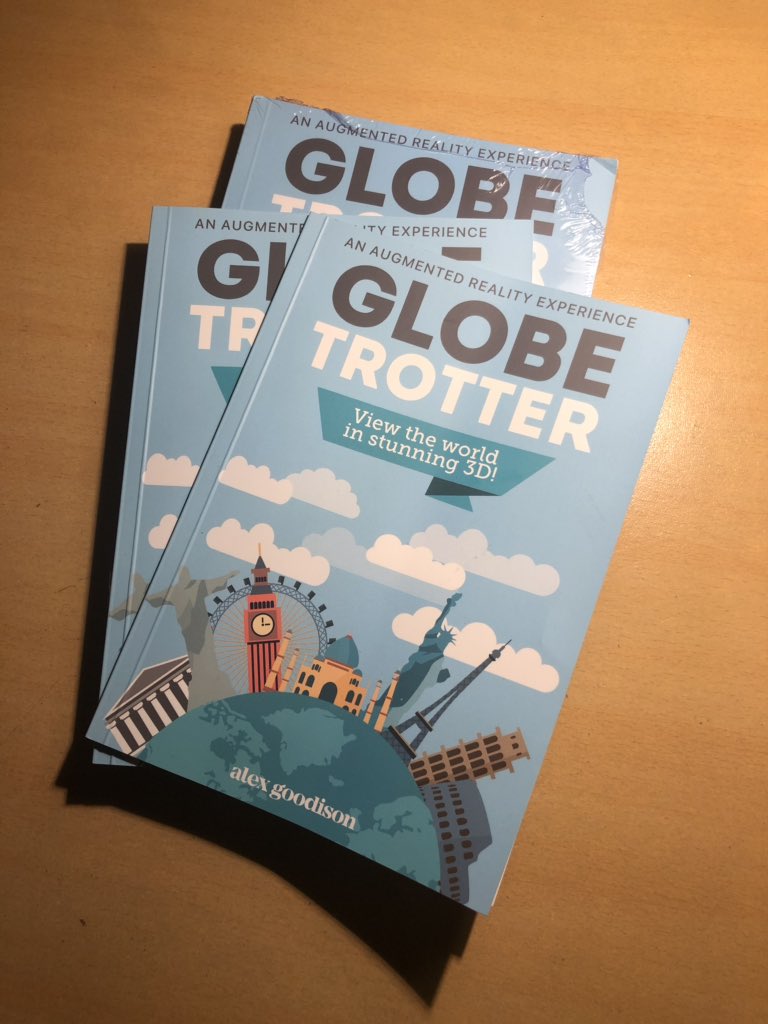 Q4. Where are you based?
At the moment I am based in my house in north County Cork. This is where I conduct the majority of my work with some of the work completed at Colaiste Iosaef Kilmallock in County Limerick, where I go to school.
Q5. When was the company launched?
I first started selling my books on November 30th last year but I had started working on the idea, book and app since late September of that year.
Q6. Who is your target market?
After testing Globe Trotter with a focus group, I have decided that my product should be geared towards primary school children from about 1st class through to 5th class. The colourful, fact-filled book appealed to their interests, which is why I believe they are the perfect target market.
Q7. Tell us about your team.
At the moment the team is made up of just myself, Alex Goodison but if all goes well, I do have plans to expand the team in the future.
Q8. What are the long term plans for your company?
I want to have a range of Globe Trotter books for certain areas. For example, I'd like to have a Dublin one with landmarks in Dublin that someone could use to learn about Ireland's capital. But for the moment, I'm sticking to global landmarks.
Q9. How do people get in touch with you?
They could reach us on Twitter @globe_tr0tter or email me alexandergoodison@gmail.com
We are also setting up globetrotterbook.com so make sure to check up on that in the future 🙂