"Right here, right now is where we draw the line. The world is waking up. And change is coming, whether you like it or not."

Greta Thunberg, UN General Assembly
A few days ago on the 24th of September, Greta Thunberg, 16-year-old climate activist, gave an emotional speech at the United Nations General Assembly in front of many world leaders. Her worldwide campaign began in her hometown in Sweden when she decided to skip school and protest outside the Swedish Parliament. She has earned immense respect among teens and adults all over the world and now she speaks in the presence of Angela Merkel, Trump and other politicians to broadcast her message and share the bitter truth of our changing climate.
Ms. Thunberg is the same age as many of you reading this. She was not in any particularly unique position that made it easier for her to take action against climate change. She had dreams and hopes that she realised will be unrealistic and unachievable in the future that we are heading towards and decided to do whatever she could to bring awareness to this, including sacrificing her education. Climate change isn't just changing our lifestyles, it's changing our, this generation's, future for the worse.
Transition Year provides you with the time, resources and inspiration to take climate action. You don't have to go to a Greta scale with your actions, it may just involve your school, community or if you're feeling ambitious, your county or Ireland as a whole. Perhaps you have and will be participating in the Fridays for Future climate strikes but here are some more ways, small and big, to take climate action in Transition Year.
Let's start small…
Use the Ecosia Search Engine
This is the easiest step you can take with regards to climate change but it's also very effective. It's also something anyone can do. Ecosia is a search engine that plants trees! For every few (around 45) searches you perform, Ecosia uses the ad revenue it makes from those searches to plant a tree. According to Ecosia, they have planted almost 70 million trees from people using their search engine.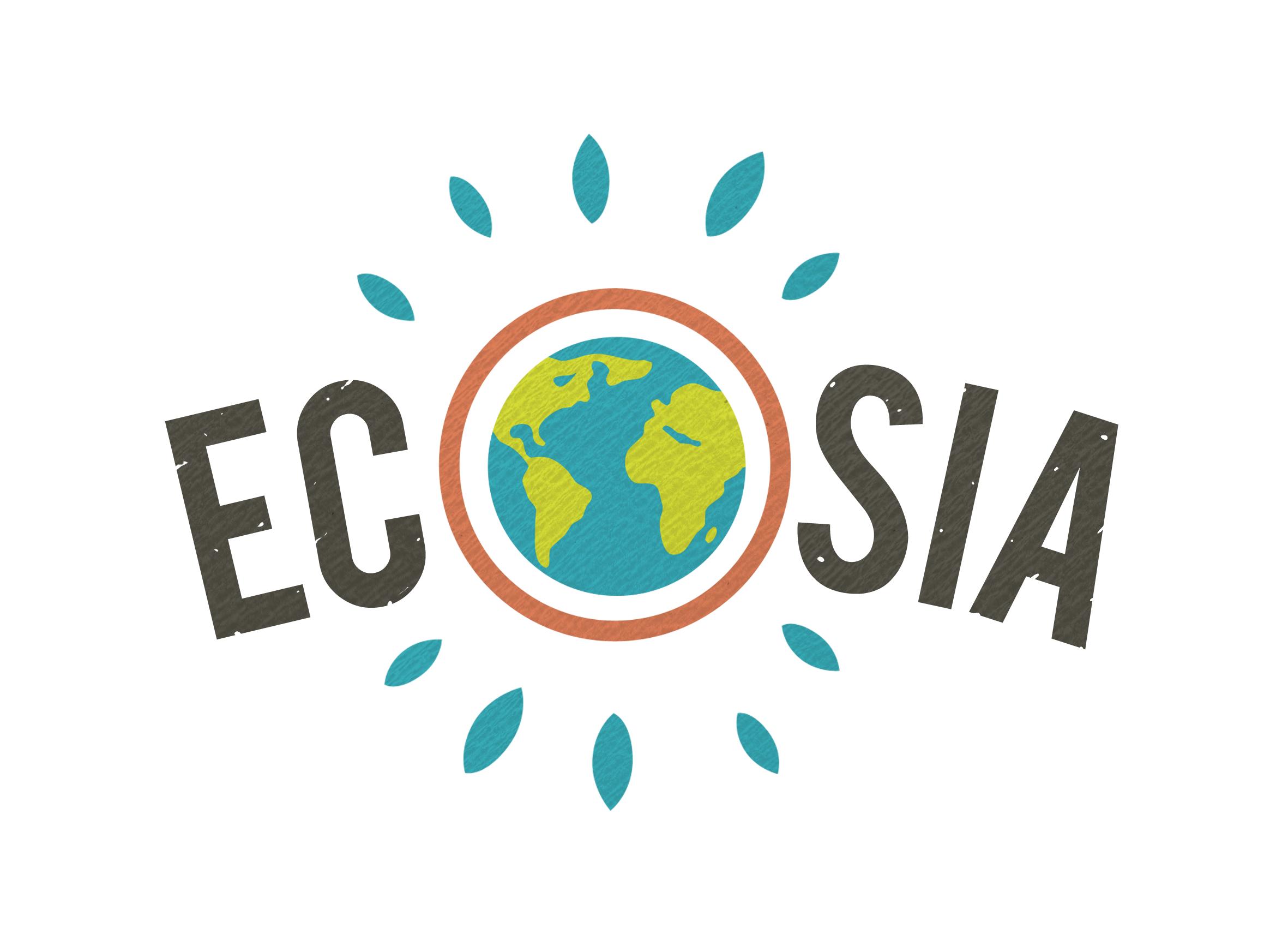 With all the recent news of the Amazon Rainforest burning down, you may have found yourself asking what you can do to help. Well, you can start with your fingertips! Ecosia isn't as good as Google in terms of search results (it's built on top of Bing), but for basic searches we encourage you to try out Ecosia. The more people use it, the better it gets and the better the world becomes.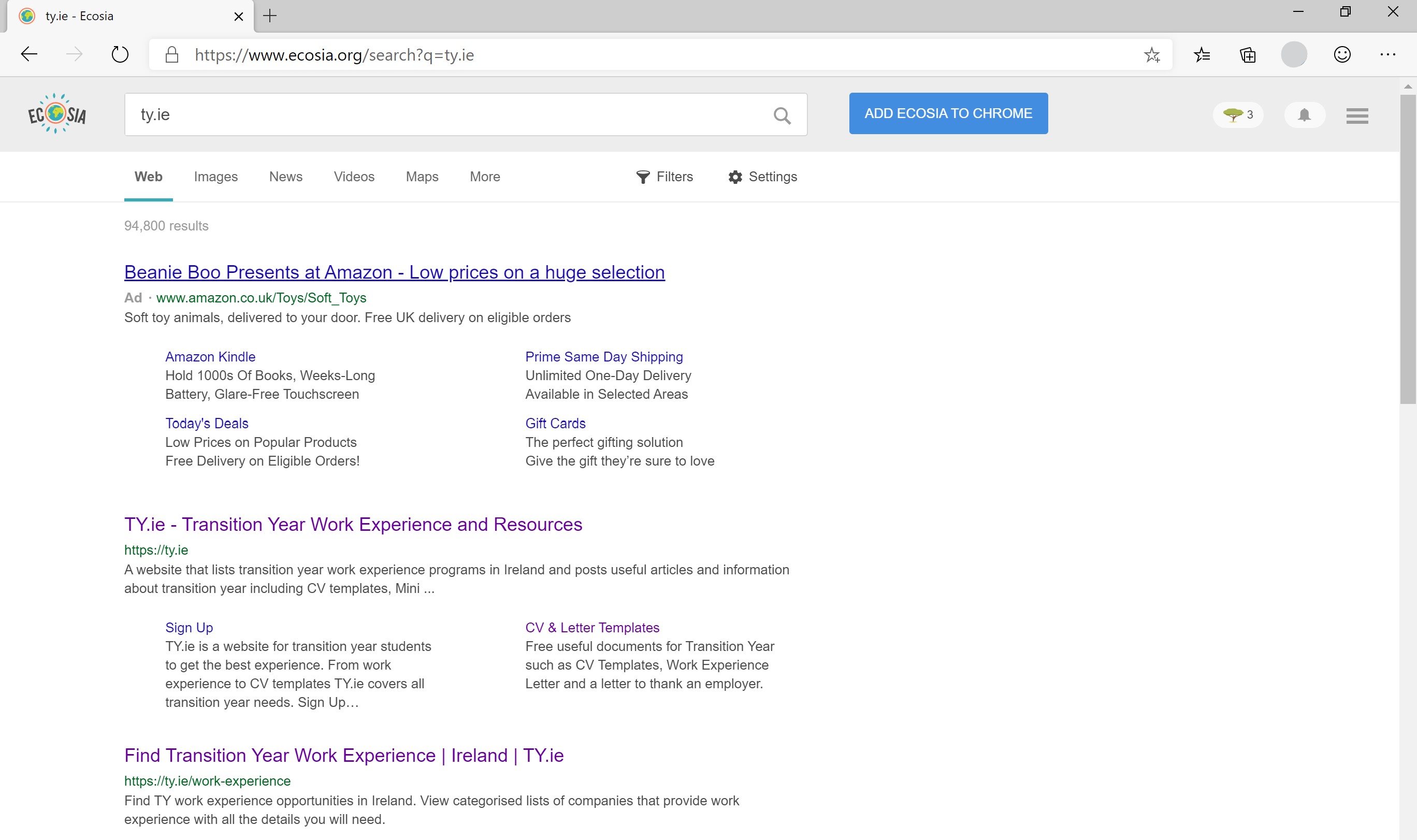 Organise a Climate Change Campaign in Your School
What can you do in your school to improve the local environment? Perhaps you could organise a Green Week where plastic bottles are banned, recycling is emphasised and educational posters on climate change are designed by students and displayed around the school. There are so many ways to get the message across in your school! Sometimes all it takes is one action to get the ball rolling.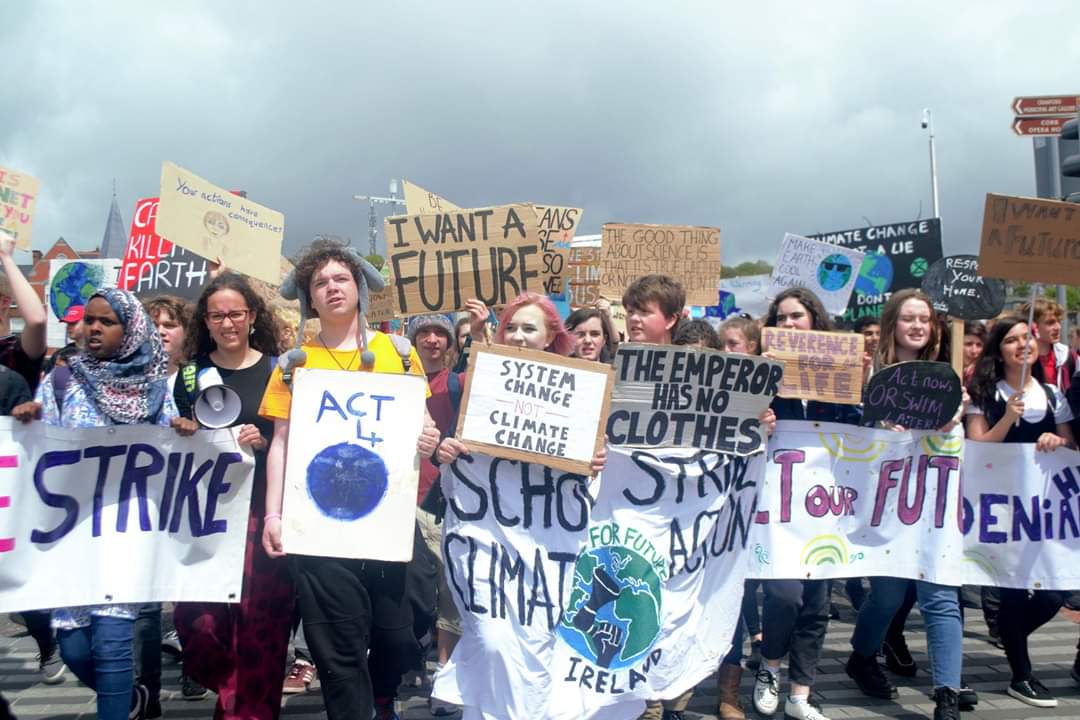 Enter a Climate Change Project into Young Social Innovators
"We know that young people can be powerful catalysts for social change when given opportunities and supports."
– YSI
The Young Social Innovators programme provides you with the opportunity to raise awareness and explore solutions for a societal issue of your choice. There are a few awards and challenges that cover climate change action such as the "Make Our Future More Sustainable Challenge". This is not only an innovative programme but a fun one too where you can gather your friends and change your town, country or the world together!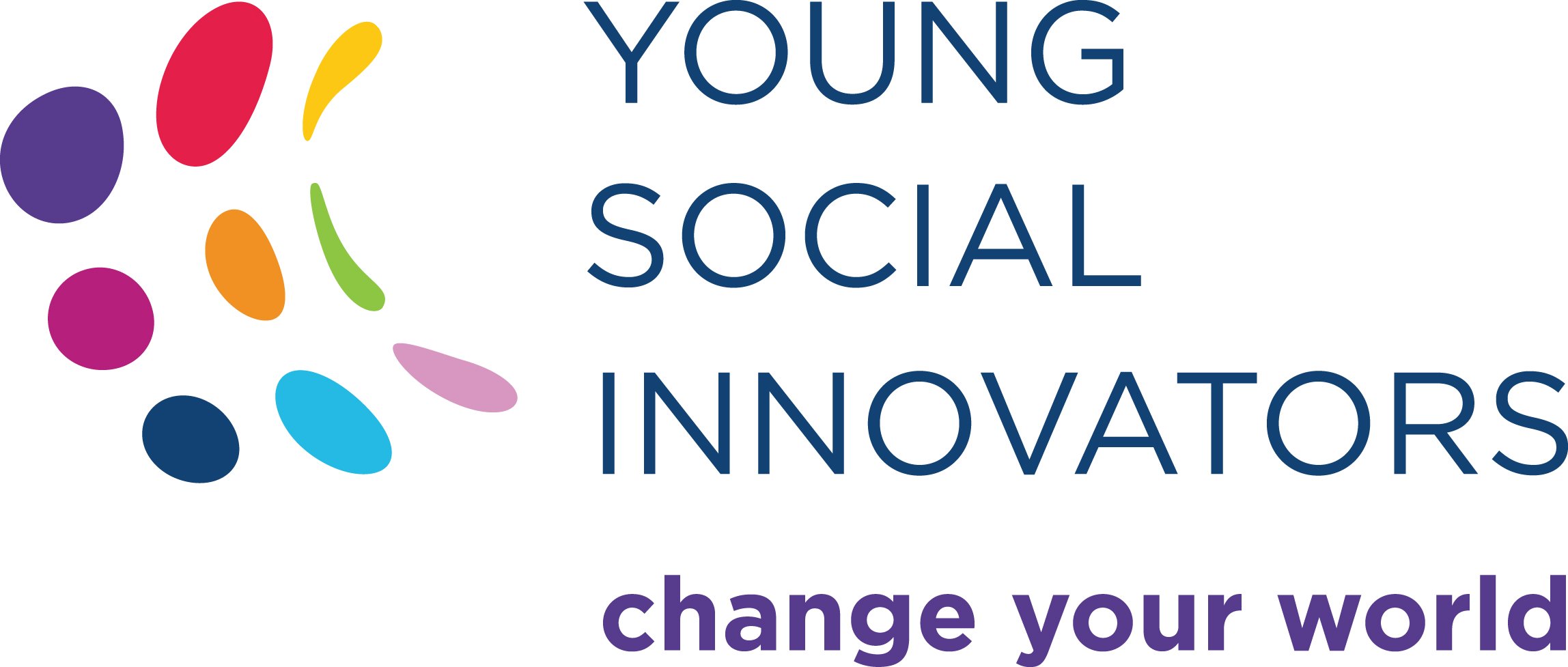 Find out more here: https://www.youngsocialinnovators.ie/
Explore Social and/or Technological Solutions to Climate Change as a Science Project
If you're thinking about entering SciFest why not explore a societal (Social Science) or technological solution to climate change. There are many forms of renewable energy in the world, how and where and why should we implement them? Which is best for Ireland? How efficient are they? Could they be used in an area we haven't thought of yet? Is Geo-Engineering a viable option? There are so many projects that could stem out of climate change solutions and you have lots of time to research, experiment and gather data before SciFest next year or if you decide to enter the BT Young Scientist in fifth year.

Young Environmentalist Awards, the Clean Tech Competition and SEAI One Good Idea Competition
Some more directly focused competitions on climate change include the ECO-UNESCO Young Environmentalist Awards, the Clean Tech Competition and the SEAI One Good Idea Competition. All of them involve coming up with environmental-based projects and encourage taking action against climate change.

CleanTech 2020 Challenge: We want students to research a specific area and challenge, then propose something that individuals can do to reduce their footprint and solve that challenge, based on being resource rich or having limited resources. We want them to bring what is possible to cause change to a personal level.
More info: https://www.cstl.org/cleantech/the-challenge/

SEAI One Good Idea: This year we are asking you to make a 1 minute film and launch a creative awareness campaign about it in your community. The film and campaign should show people in your community how your One Good Idea can make a difference to them, their pocket and our planet.
More info: https://www.seai.ie/community-energy/schools/one-good-idea/about-one-good-idea/
ECO-UNESCO Young Environmentalist Awards: We are looking to see that young people have taken action that preserves the environment in some way. Your project may already involve action but if it does not, you may like to consider adding this element to your project. We want to see that you have understood the environmental issue that your project addresses and that you have raised awareness about this issue in your school, local community or further afield.
More info: https://www.yea.ie/
Extra:
Join the Fight Online
The internet, if used correctly, is a powerful and progessive tool. While words may not always turn into action on the internet it can be a good way to organise climate action events, discuss our changing climate and discover how you can contribute to saving our burning house. Anything from sharing a video raising awareness to tweeting politicians and signing petitions can all help. So if you lack the motivation to sail across the Atlantic and address the UN, you can at least tap the retweet button or add your name to a Change.org petition.
 I've learned you are never too small to make a difference. And if a few children can get headlines all over the world just by not going to school, then imagine what we could all do together if we really wanted to.

– Greta Thunberg, COP24
Watch Greta's Speech here: