Q1. Describe the company
Grá Go Deó is an activity book aimed at helping Primary School students learn the basics of Irish through fun activities and games.
Grá Go Deó features a wide variety of activities that help expand Irish vocabulary, with each section of the book focusing on a certain topic like school and family.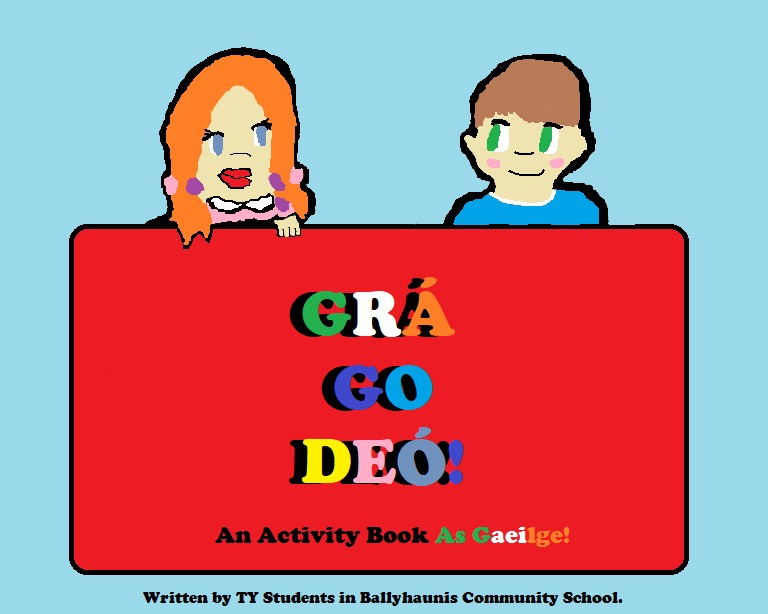 Q2. How are you unique?
Grá Go Deó is the first of its kind. Our market research shows that educational activity books are very rare in Ireland, and that there are currently no other books that teach Irish vocabulary.
Grá Go Deó is also unique with its content. Our book doesn't entirely follow traditional activity books. Grá Go Deó features typical activities such as crosswords and wordsearches, but the book also features more creative pages, that encourage the reader to use their imagination, while expanding their Irish Skills.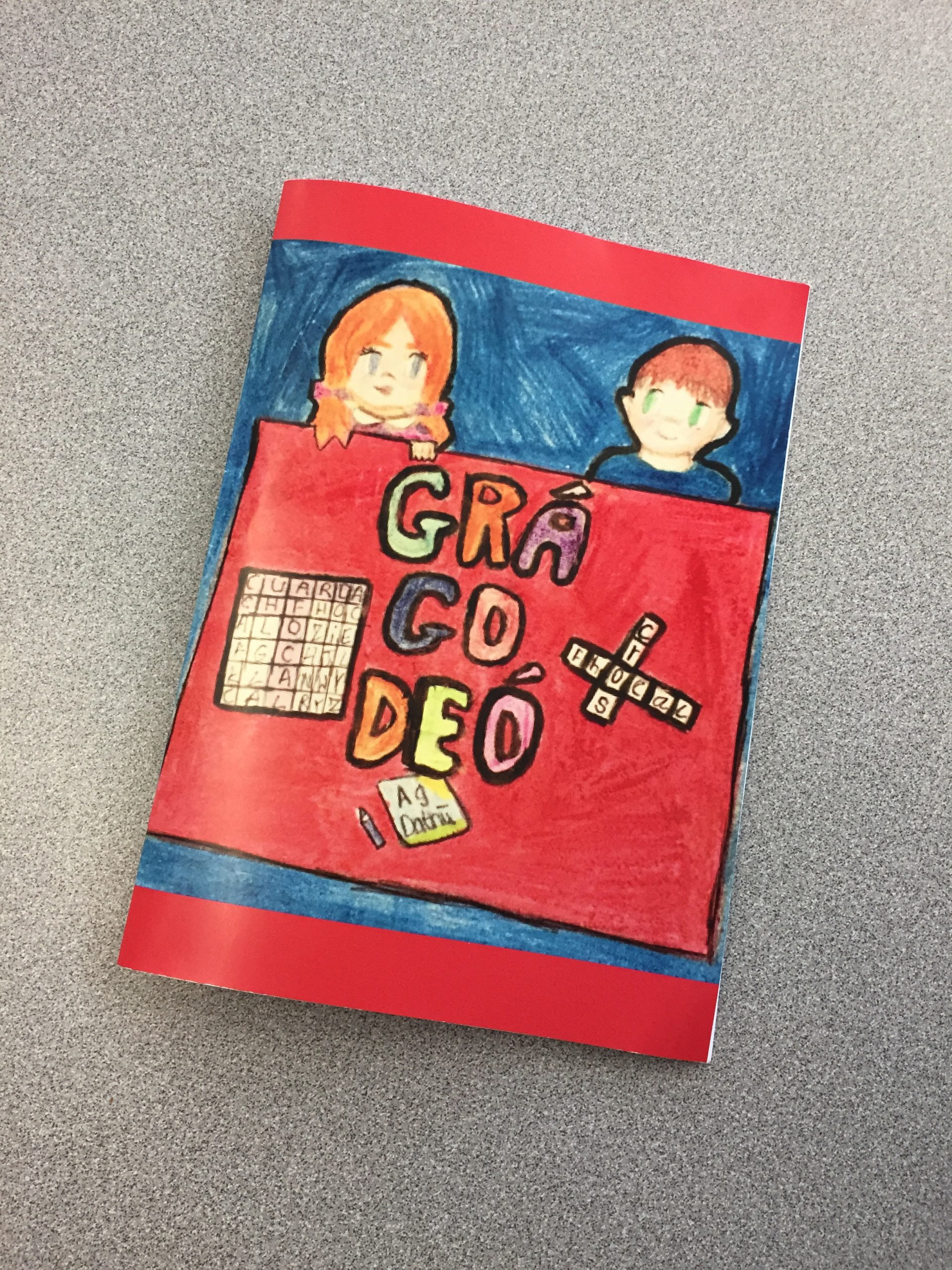 Q3. How much does your product cost?
Grá Go Deó costs only €6. This price is lower compared to other activity books, with the average price for our competitors being €7-8.
Q4. How did you come up with the idea?
We came up with the Idea through our own personal experiences of learning Irish in primary school. Our company wanted to find a way to make learning the language fun and enjoyable for students, as students who don't establish a good connection with learning the language, tend to struggle with it during secondary school.
Our Idea for Grá Go Deó came from this idea of wanting to help students connect more with Irish, as it's not only important academically, but culturally.
Q5. Where are you based?
Grá Go Deó is mainly operated from our secondary school, Ballyhaunis Community School in Co. Mayo.
Q6. When was the company launched?
Our company was launched in early September 2019. Since then we've been working hard on producing Grá Go Deó and ensuring the book was perfect.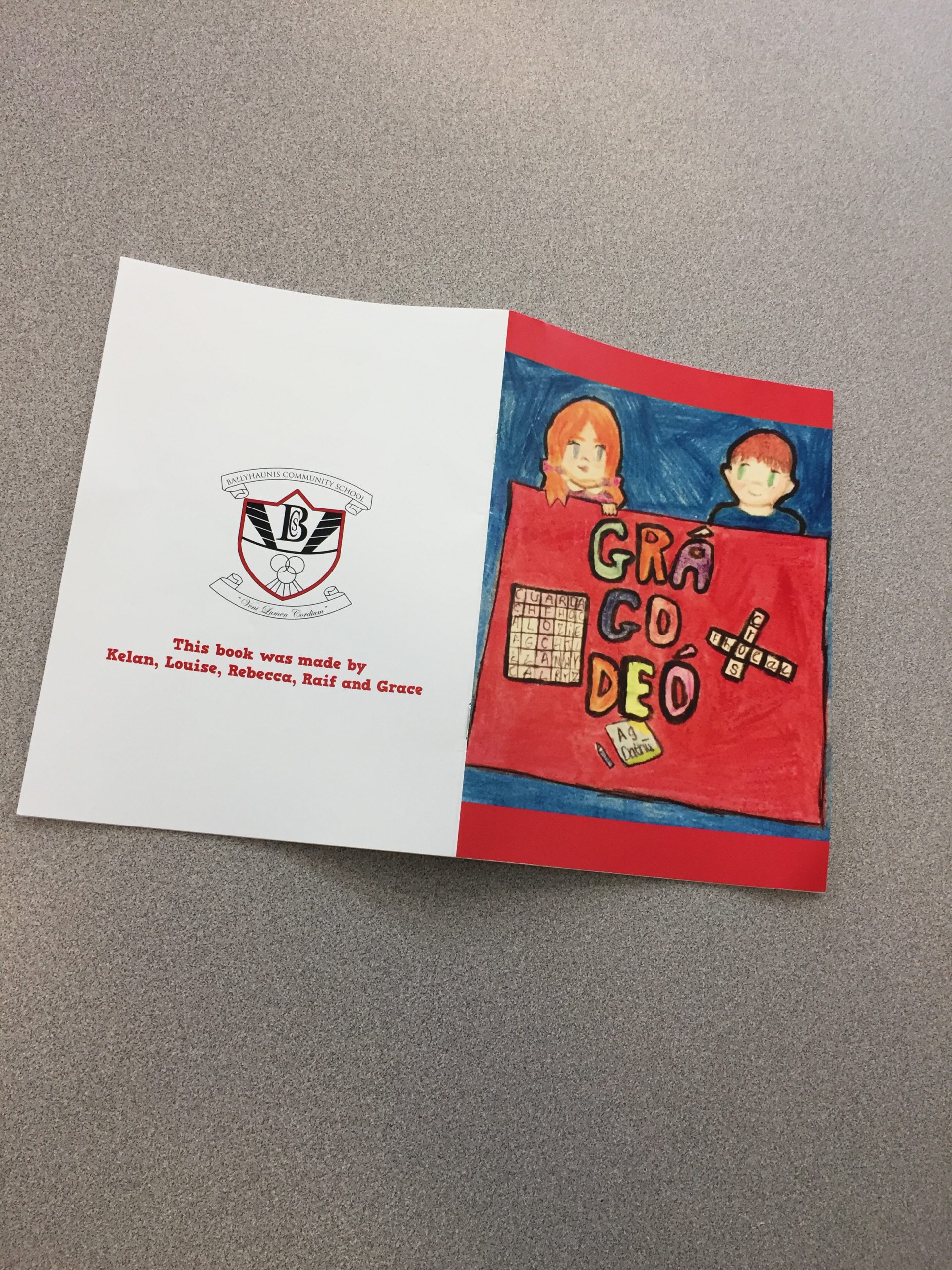 Q7. Who are your target market?
Our target market are primary school students and their parents and teachers. We also focus on students who struggle with Irish, as we believe Grá Go Deó can help these students who are having a hard time learning the language.
Q8. Tell us about your team
Our team is made up of 5 members; Raif, Kelan, Louise, Grace and Rebecca. We all contribute a valuable skill to our company, while helping each other in any way we can.
Raif and Kelan wrote Grá Go Deó. They designed the book's format, puzzles and vocabulary.
Louise and Grace are our illustrators. They designed the book's cover and pictures. They also have designed many different posters and promotional material for Grá Go Deó.
Finally, Rebecca was in charge of the accounting for the company's finance and income.
Q9. What are the long term plans for your company?
The future for Grá Go Deó is bright. We hope to go through to the National Finals of the Student Enterprise Awards 2020, while expanding our market and our collection of products.
Discussions have began on making Grá Go Deó a series of books, with each addition covering a certain area of the Irish Language.
Q10. How can people get in touch with you?
We can be contacted through are social media sites; Instagram (@gra_go_deo.book) and Facebook (@Gra Go Deo). We also take orders through our sites.