Q1. Describe the company
Our company is Patched, we make sustainable, handmade tote bags. Our aim is to provide fashionable but also eco-friendly products.
Q2. How are you unique?
Our business is unique as it is sustainable. Our tote bags are made from second-hand fabric. We source our materials from furniture stores, charity shops and donations from friends/family. Making our products from these second-hand materials is very important to us because over 225,000 tonnes of textile waste is disposed of in Ireland each year and we want to make a change. These factors convince consumers to purchase from our business rather than other shops as the environment is a very important factor that consumers are now starting to take into consideration when purchasing everyday items.  
Q3. How did you come up with the idea?
We did a lot of research on current trends and what people are interested in. We are very passionate about fashion and when we saw people beginning to wear tote bags we thought of the idea to make them ourselves. We also think that tote bags will be around for a long time, who doesn't love a new bag!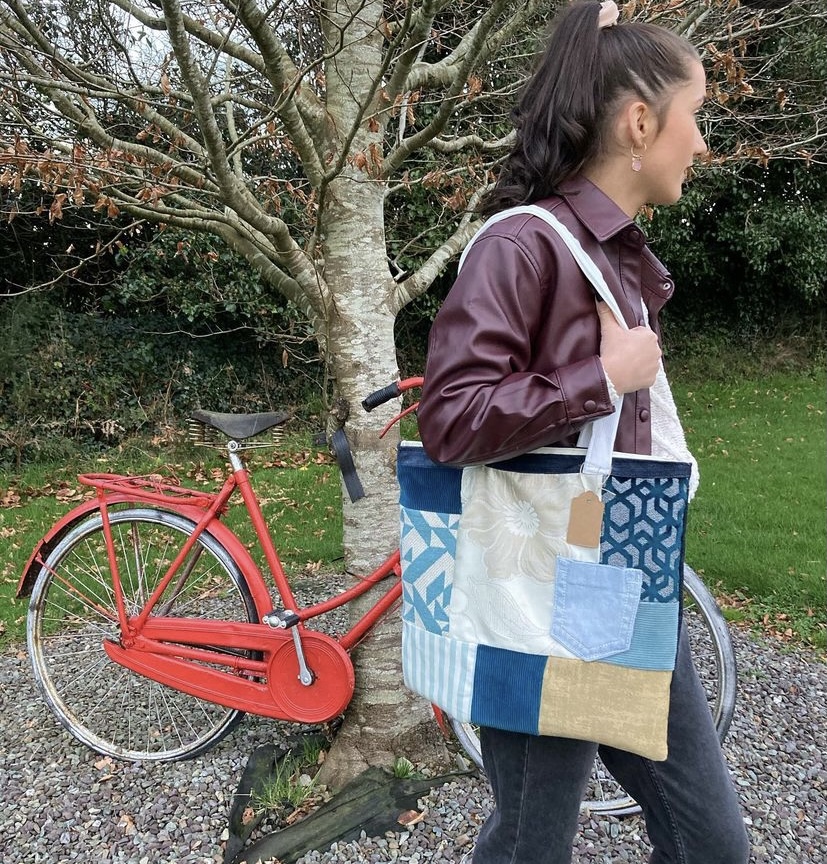 Q4. Where are you based?
Our business is based in Clonakilty, Co. Cork. We produce all our bags at home using sewing machines, however, you can order a bag from us regardless of where you live as everybody has the option of postage. 
Q5. When was the company launched?
Our company was launched on the 7th of November 2020. We have had many orders since and we are planning on continuing trading after Transition year.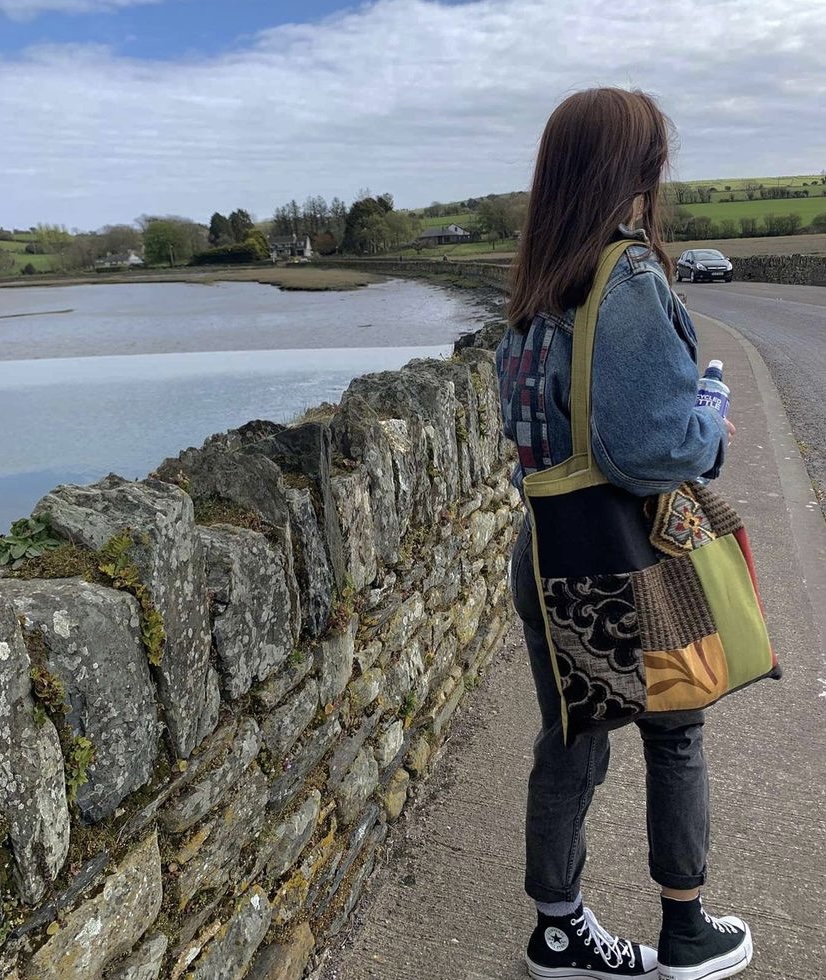 Q6. Who is your target market?
We luckily have a wide target market. Our market is anyone who would like a tote bag and support a small, eco-friendly business. Our bags are fun and fashionable, they come in all different colours and sizes to suit everyone!
Q7. Tell us about your team
We have a team of 6, our names are Katie Gazdar, Orlaith Deasy, Susan Walsh, Lynn McCarthy, Aoibhin Ryan and Katie O Driscoll. We are 4th year students from Sacred Heart Secondary School, Clonakilty. We work together really well and having a big team benefits us as making all the bags is a lot of hard work.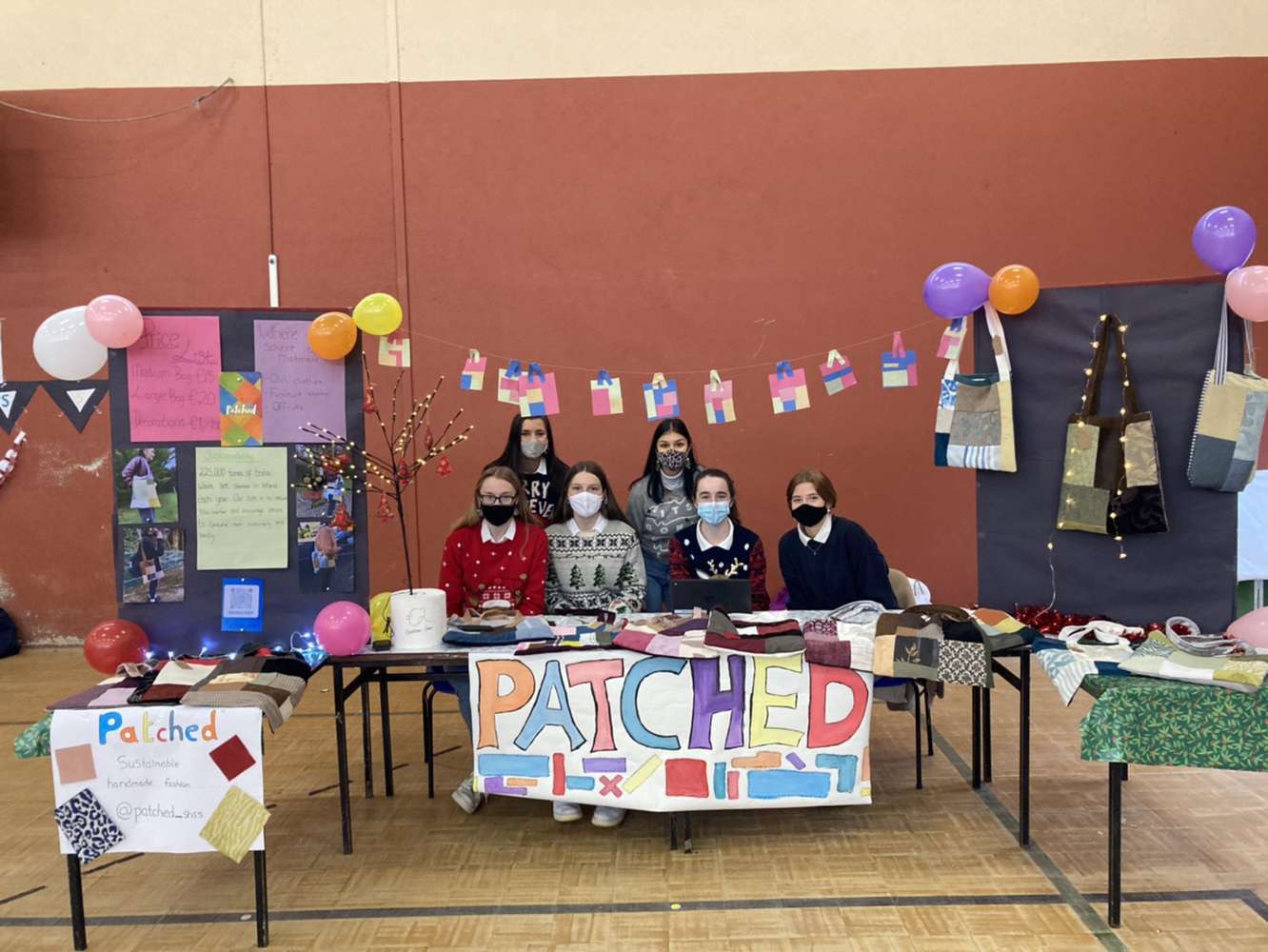 Q8. What are the long term plans for your company?
We will continue making bags for the next couple of months, our aim is to continue producing and selling as long as consumers are still interested. We recently won the 'West Cork digital marketing award' which is a great achievement for us.   
Q9. How can people get in touch with you?
We have an Instagram page @patched_shss where you can direct message us and we will get back to you ASAP. We also do online sales on our Instagram stories so keep an eye out for them, our bags sell fast! We have an email address patchedshss@gmail.com, if you have any questions, we are always happy to help.