An Interview With This Year's National VEX Robotics Club
Describe G-RAF?
G-RAF is a group of students (from 3rd year to 5th year) who have come together for their love of robotics. It is an environment where everyone is free to showcase their unique ideas on Design, Programming and PR.
We compete in the VEX Robotics Competition, which is a massive international robotics tournament in which students build robots to compete in different games every year (for example, last year's game was like basketball, this year's is similar to volleyball etc.). There is one National tournament in Ireland every year, as well as hundreds of others all around the world which all lead into the annual World Finals in the U.S.A.
The work involved is incredibly diverse, as teams need to design a robot that is as efficient as possible at that year's game. They also need to promote the team and ask companies for sponsorship in order to pay for parts, as well as build and program the robot itself. We have a number of members with completely different roles, so no matter what someone's skills are there is generally a place for them on the team.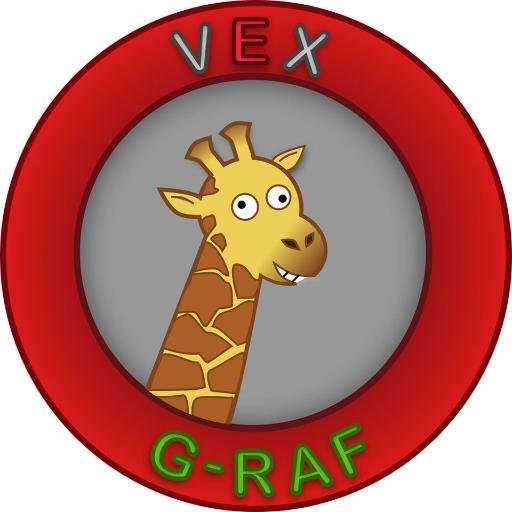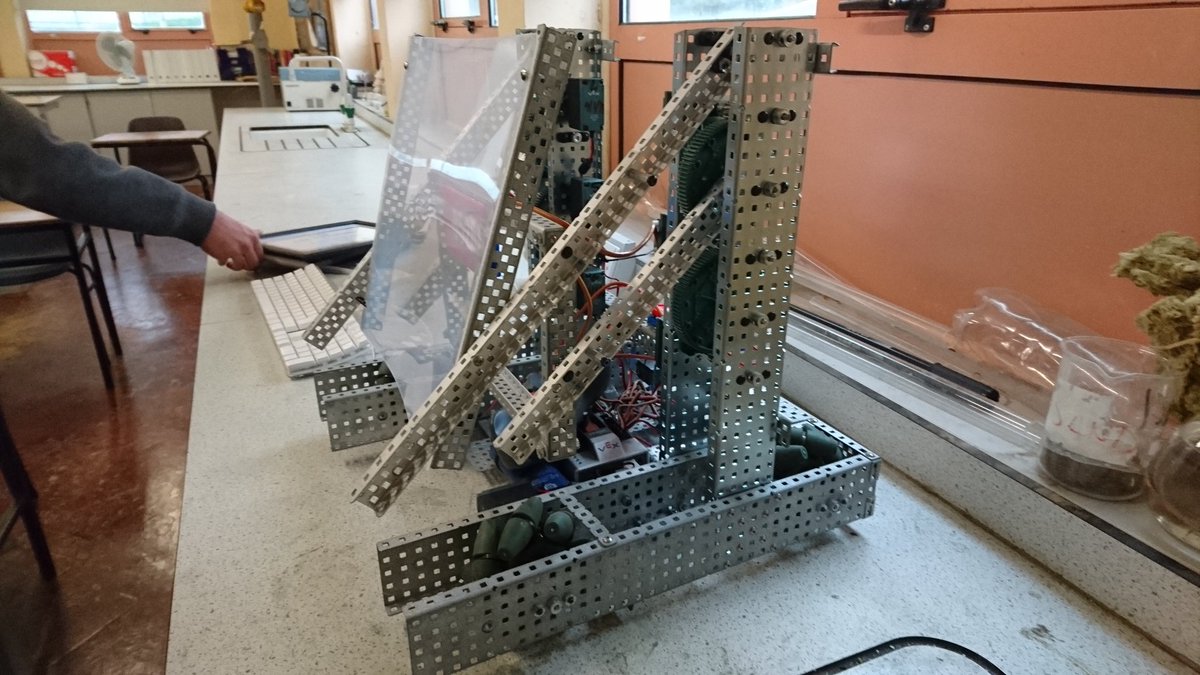 How did you pick your team name?
We came up with our name in our first year competing in the VEX Robotics competition, as our robot that year closely resembled a giraffe due to it's long arm which looked like a long giraffe neck. We felt that the choice of a giraffe as our theme would offer us a unique reputation and allow us to stand out from the crowd. We came up with the anagram G-RAF, as we felt it described our team well, "Great Robot and Friends".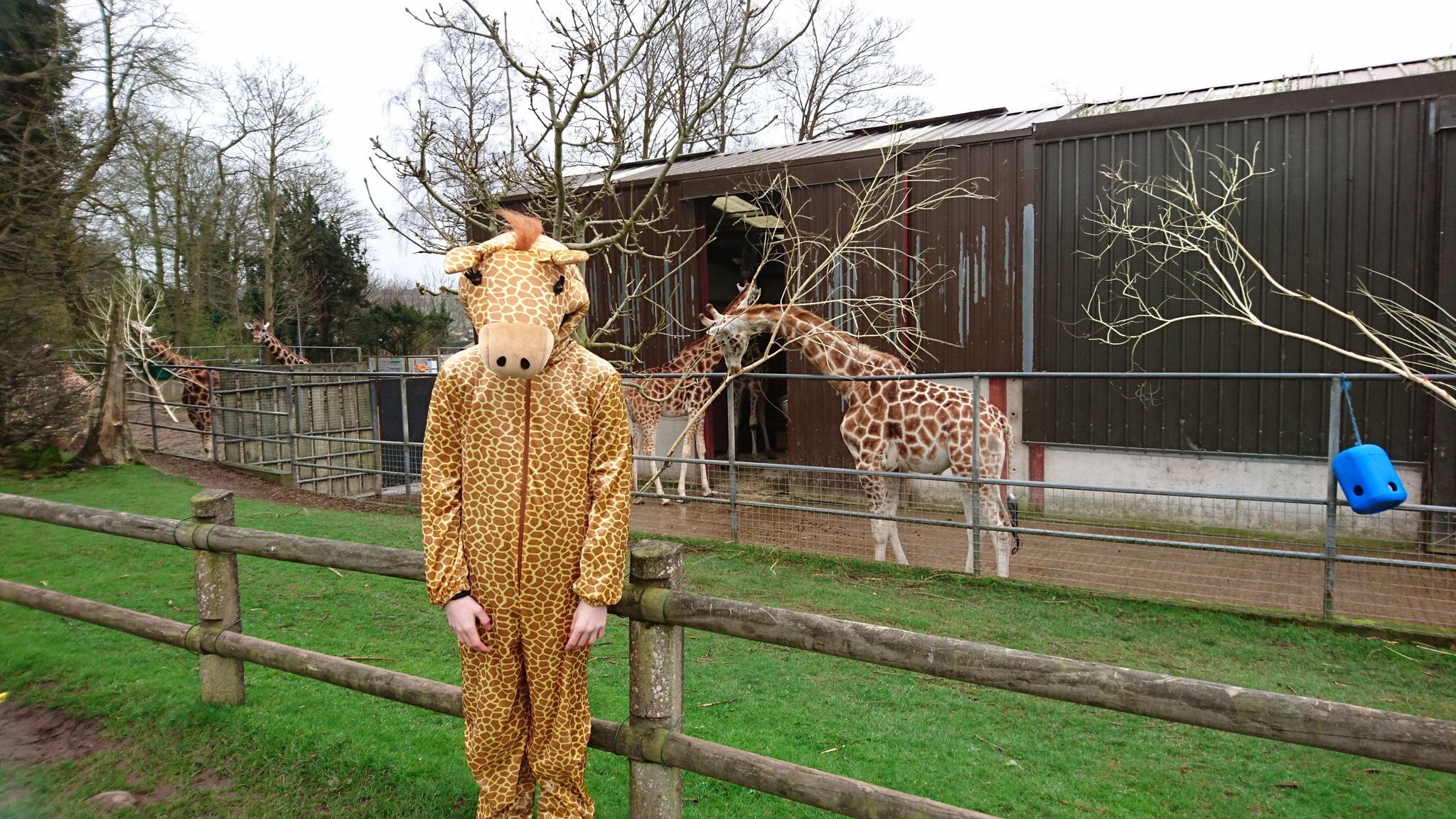 The G-RAF Mascot in it's natural habitat
Where are you based?
We are based in Coláiste an Spioraid Naoimh, Bishopstown, Co.Cork.
When was G-RAF started?
G-RAF started during the 2014-2015 season of Vex Robotics.
What has been your biggest success so far?
Our biggest success so far has definitely come to us this year. Previously we had won the Design award and had come 3rd overall in Ireland, however this year we managed to come first overall, undefeated in every match. We also managed to win 4 out of the 6 available awards up for grabs this year, The Excellence, Tournament Champions, Programming/Driving and Partner of the Year awards. The Excellence award is the overall #1 prize of the Nationals, which enabled us to travel to Kentucky to compete in the World Finals, so it is without doubt our biggest success so far.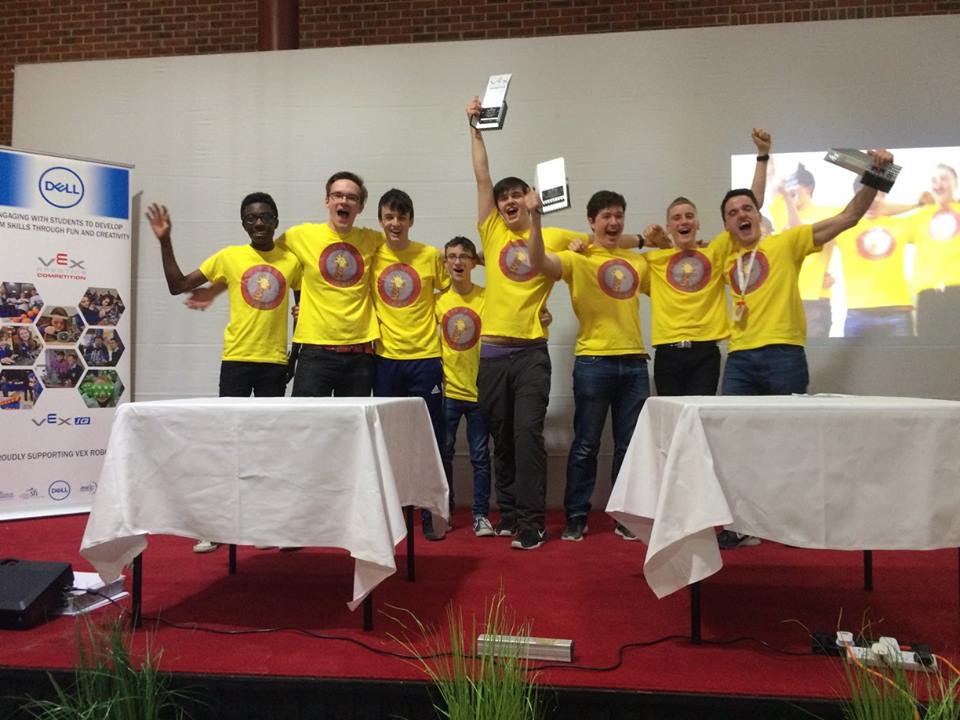 Tell us about your team?
Our team consists of 12 members, of all skill sets, ranging from organisation and PR to Programming and Design. Each member of the team was vital to our success in the competition. This year we also tried to bring on some new recruits from TY, to help promote STEM in our school and to take over after we leave next year. I, Matthew Cronin, am the captain of the team, and my friend Harry Moran is the vice captain. Our other members are: Jamie O'Leary, Kevin O' Regan, Daniel Murphy, Séan Cronin, Elvinas Seporitas, Aaron McGee, Joël Abraham, Tony O' Halloran, Leon Keating and Finn O' Donovan Pinker.
What are your long-term plans for G-RAF?
Our long-term plans with G-RAF are to create a firm foundation for future generations of robot builders, designers and promoters in Coláiste an Spioraid Naoimh. We would like to continue our success for the foreseeable future and also make a real presence as a society that promotes STEM in our school.
Who are your sponsors?
Over the years we have created many long-lasting relationships with many sponsors, without whom we would not even be able to build and design a robot, never mind travel to America! This is our full list of sponsors:
Masterlink Logistics
Flex
ESB International
VM Ware
Abtran
OS Forklifts
Marina Windows
DELL
Walsh Engineering
Bishopstown Rotary Club
Eli Lilly
C.S.N Board of Management
Mallow Road Motors
Michael Lucey & Associates
RR Donnelley
Coalquay Leisure Ltd.
Sanmina
John Cronin & Associates
Johnson & Johnson
DePuy Synthes
What were your favourite moments from Transition Year?
Personally I would have to say the freedom to learn and try new things that were previously out of reach due to work and study would have to be my favourite part of Transition Year. From our team's perspective I would have to say the success we had in designing our robot that year was definitely a huge highlight for us, as that year our robot was particularly innovative and interesting.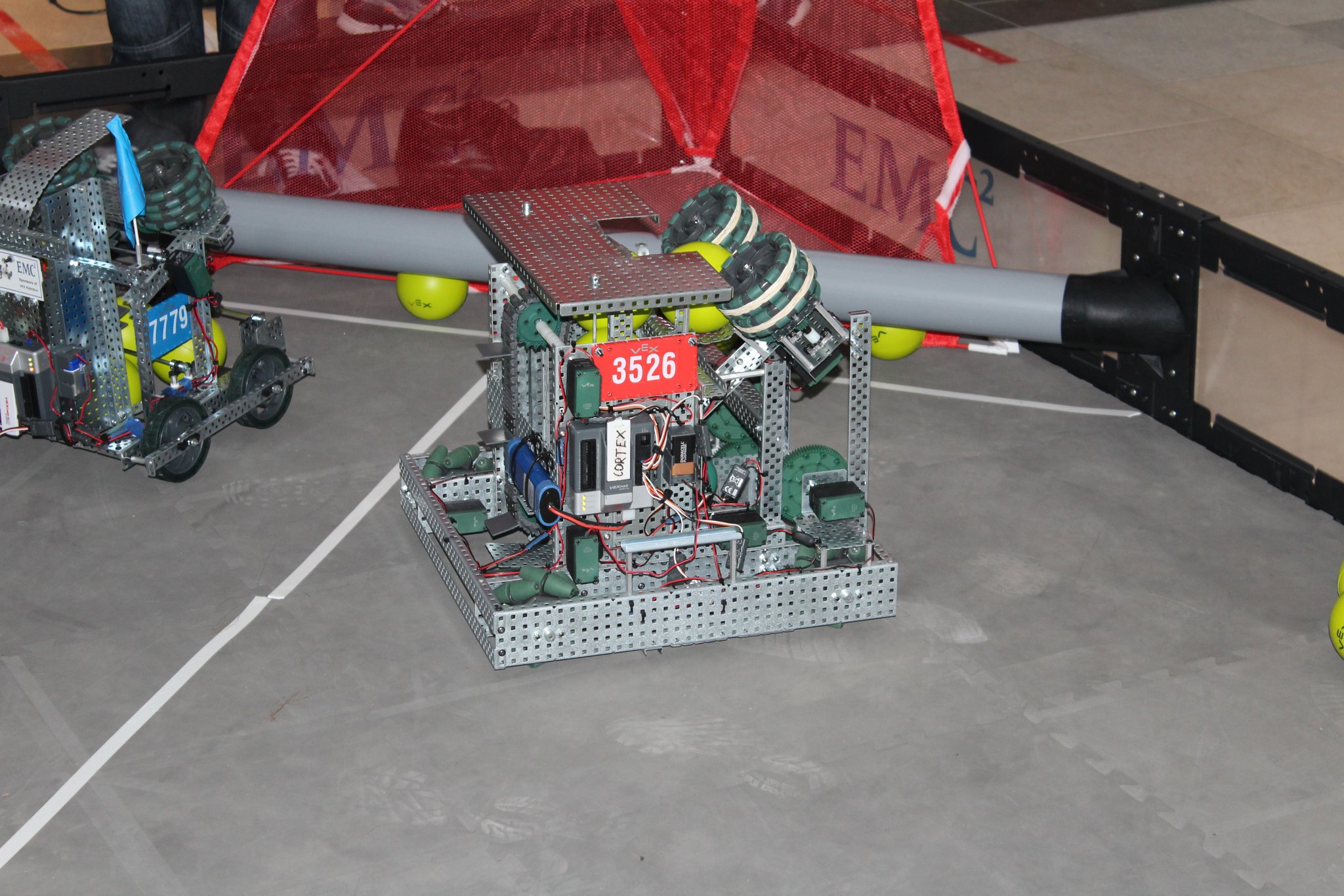 How do people get in touch with you?
We are on nearly all popular methods of social networking:
Twitter: CSN_Robotics
Facebook: CSN Robotics
Snapchat: csn_robotics
Instagram: csn_robotics
Also if you want to get in contact with us about sponsorship or have any questions, please feel free to email us at: 
csnrobotics@gmail.com