Describe the company
Our company is called Carrybetic. The company's function is to produce a case that compactly stores the various item's needed by a type one diabetic in their day to day lives, which surprisingly has not been done before. We are a Transition year run company , created by us, two students aged sixteen years old, attending Scoil Mhuire Clane Co.Kildare.
Each Carrybetic case is made from durable leather and is stitched carefully and professionally. Inside there is space for each item, including space to hold needles and even a tag containing name, phone number and address in case you were ever to lose it.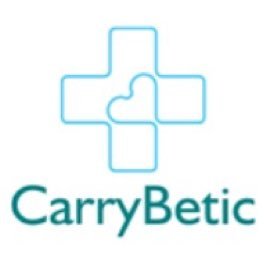 How are you unique?
CarryBetic's carrying case is a new novel product. Our product is very innovative and exciting as it hasn't been seen on the market before. We are currently in process of getting a patent.
Where did you get the idea from?
The idea for this company came from Jack, who is a Type 1 diabetic himself. He knows first-hand the difficulties of carrying his diabetic equipment with him everywhere. His parents searched since he was six to find a case that would carry all his things in his pocket easily. They ordered things from around the world, every case too small, too big, and just not right. Jack thinks the problem with the other cases was that big companies would try to imagine what's needed for a diabetic to be able to carry their equipment. The difference with CarryBetic is that our product is made by a diabetic, for diabetics.
Where are you based?
We are based in Scoil Mhuire Community School in Clane, Co. Kildare.
Who are your target market?
Our target market is type one diabetics, male and female. Our product is beneficial to both males and females of any age.
Tell us about your team?
Jack Tracey – Jack is the C.E.O and in charge of finance due to his previous experience in Business Studies and Honours Maths, he also has great leadership skills and is always very organised.
Rian McGrattan- Is in charge of the social media, marketing and advertising. We have Facebook, Twitter and Instagram accounts. We also have a website, feel free to visit us at www.carrybetic.com.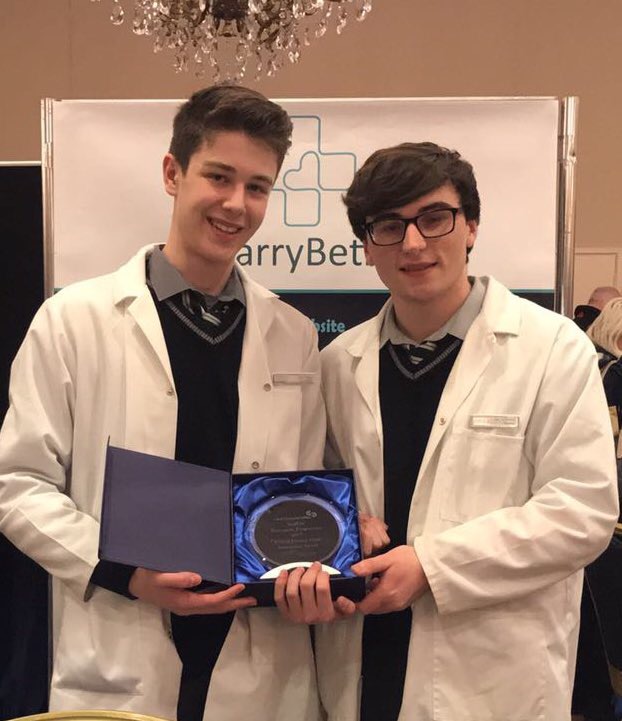 What are the long term plans for your company?
For the future of CarryBetic, we hope to approach large diabetic companies who we can partner up with and who will agree to sell our case with their products in it. We also hope to have other additions on our case that could help with other medical conditions. We hope to add a detachable strap, or room for a belt to slide through to help elderly people carry the case even easier. We also hope to have a product stocked in hospitals, pharmacies and diabetic clinics. We hope that we can find success through improving the lives of others.
How do people get in touch with you?
You can get in touch with us through any of our social media accounts on Twitter, Facebook or Instagram, our website www.carrybetic.com or email us at carrybetic@gmail.com. Feel free to contact us with any enquires or questions!