An Interview With Ellie
Describe the company
Pebble Art by Ellie is my craft company run by me. Each piece is handmade using pebbles from the Irish coast. The pieces are created by arranging the pebbles into pictures and then framing them. They can also be personalised to make them extra unique and special.
How are you unique?
My products are unique because each pebble is a different shape, size and colour ensuring they are all bespoke. My prices are very competitive in comparison to competitors selling on ETSY and Pinterest. I personalise products for my customers for weddings, christenings, communions and birthdays. At present I personalise at no extra cost however this is under review. I provide a next day delivery guarantee which I feel is great for customers who leave gift shopping until the last minute. I also source environmentally friendly frames. We are a Green Flag School and this has made me conscious of the benefits of recycling and using recycled products. When a customer places an order I give a 5% discount card to use for the second purchase.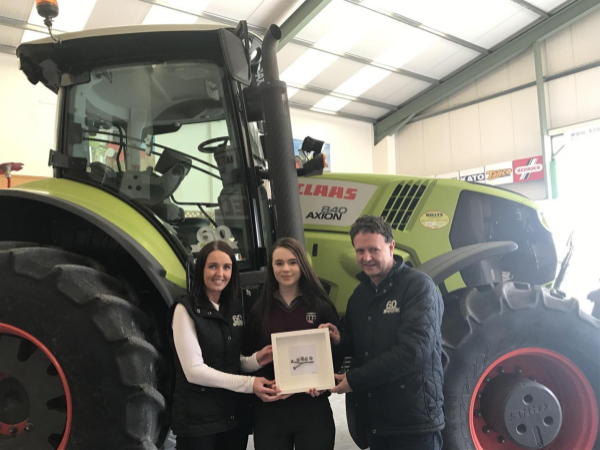 Where did you get the idea from?
I first got the idea when I was looking for craft ideas on Pinterest. I saw some pebble art and thought that it would be a great idea for my mini company. I had never seen anything like it before and thought that it would be a great project. I felt that I could make a better product with environmentally friendly material at a lower price.
Where are you based?
I am based in Borris, Co Carlow. It is a great location as I have easy access to numerous markets in the area and neighbouring counties.
It also is the home to several large companies whom I spoke with when launching my company and gained some great advice and business tips from them. It is close to shipping depots which allows me to provide next day delivery guarantee for my customers.
When was the company launched?
I launched my Company in November 2016. As I am a sole trader it took me more time to get my idea off the ground. I also struggled to find frames that were affordable yet environmentally friendly which was very important to me.
Who are your target market?
Due to my market research and experience with selling my pebble art I discovered that my products were most popular with women between the ages of 25 and 60 so I wanted to target this audience.
As pebble art is becoming very popular I feel that I need to diversify into other areas. I have decided that I am going to start making "Button Art" as this will expand my market to children.
Tell us about yourself?
I am a hardworking student and really enjoy doing art. I enjoy working by myself and that is why I set up the company by myself. I tend to put jobs on the long finger but I think that is because I work well under pressure!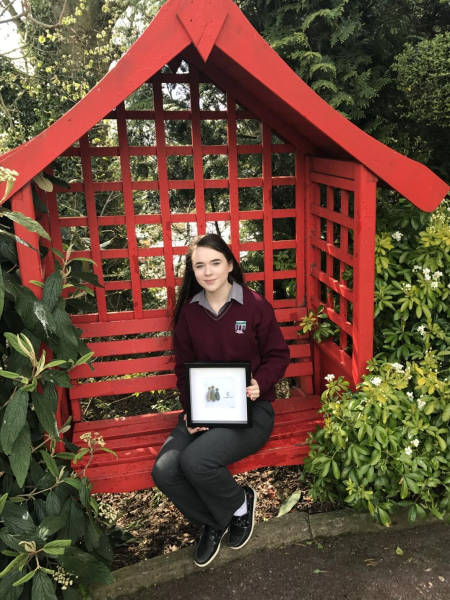 What are the long term plans for your company?
In the future I hope to create a bigger online presence and increase my online sales. I hope to expand my product range and get pictures professionally taken of my work for my social media and website. I want to get my products stocked in more shops.I would like to employ one person to help me with the production of my pebble art for when I go into 5th year. I also want to buy a garden shed to use as a workshop to use for pebble art so that I have a space dedicated to it.
Commissions
I have commissioned pieces for Gavin Duffy (Entrepreneur) , Clive Last (CEO, Class Farm Machinery UK) and Chinese Ambassador to Ireland,  Ambassador Dr. Yue Xiaoyong.
How do people get in touch with you?
Facebook – Pebble Art by Ellie
Twitter – @pebbleartellie
Instagram – @pebbleartbyellie