An Interview With Ellen McWey from SenseAbility
Describe the company
SenseAbility makes therapeutic sensory blankets for those living with a sensory condition, such as Dementia, Autism and Down Syndrome. Our blankets consist of various contrasting colours and textures to engage the user and stimulate their senses as well as zips and buttons to maintain and improve their motor skills. They have great benefits for people living with a sensory condition and are based on intensive scientific research. We have found that it helps to calm people, provide brain stimulation, help people with Dementia remember certain things and teach children with Autism and Down Syndrome to tie their shoelaces.
The response we got with our blankets has been very positive. We have met with the Dementia Services Information and Development Centre, who were so impressed with our product they bought one and now use it in their training days, the Laois Alzheimer's Branch, who had nothing but positive things to say about our product, Beechfield Healthcare, who are interested in selling our product in their shops and Nazareth House, who are buying and endorsing our blankets. We have also partnered with Bank of Ireland to promote our product. We met with Alison Cowzer from Dragon's Den and have won multiple awards, including the Laois Student Enterprise Awards.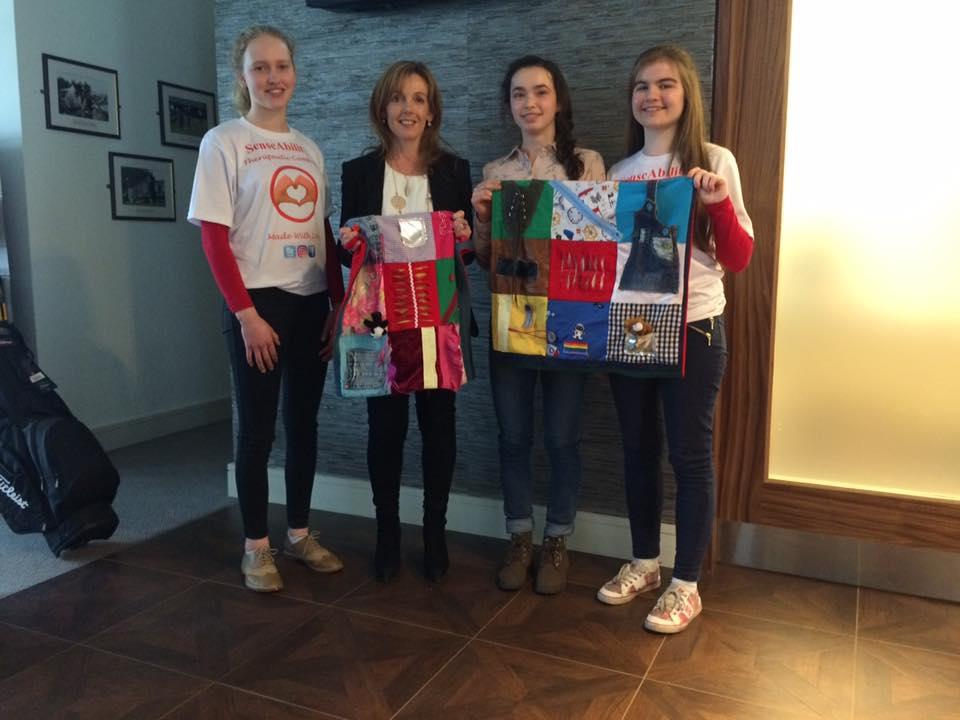 How are you unique?
Each of our blankets are one of a kind and personalised as we believe that each person is different so our blankets should be too. Conditions such as autism are spectrum disorders so it affects every individual differently. As we can tailor our blankets to their individual needs, our blankets have great benefits.
We have also developed a unique brand and have registered our business name with the RBM. Our USP is that our blankets are handmade, Irish, bespoke, high standard, based on scientific research and personalised. We do our best to ensure sustainable production and reduce our impact on the environment by using recycled materials where it would not impact on the quality or safety of our product.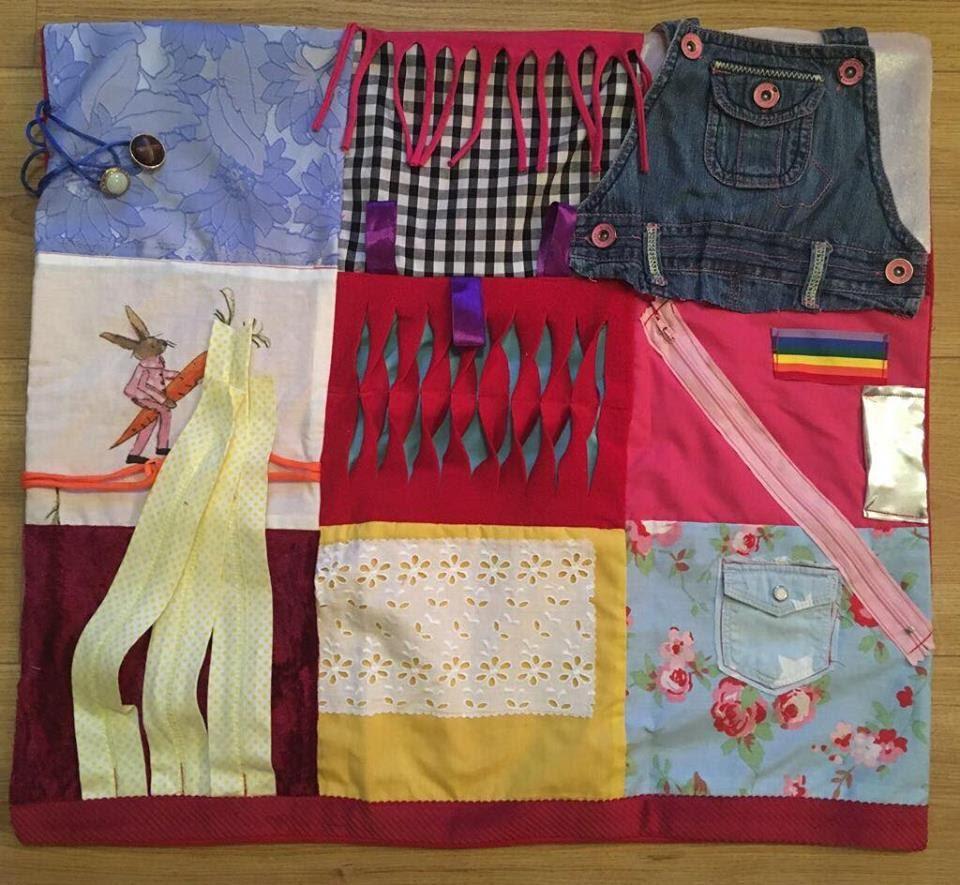 We are also developing a new, unique product that is in the patenting stage. This will complement our existing product and will continue to help us improve the lives of people living with a sensory condition.
Our pricing is very competitive, much below our competitors abroad and our blankets are also of a much higher quality.
Where did you get the idea from?
We all knew someone living with a sensory condition, Ruth's granduncle has MS, Arianna's cousin has autism and I know several people living with Dementia so it's a cause very close to our hearts. We recognised that there was a lack of effective sensory aids in the market and we knew the struggles of living with such conditions so we wanted to create a product that would make their lives easier. People with a sensory condition often fidget with their hands or experience sensory overloads so our blankets are designed to help soothe and calm when it becomes difficult. Our priority has always been to help people so if just one person benefits from our blankets we have had great success!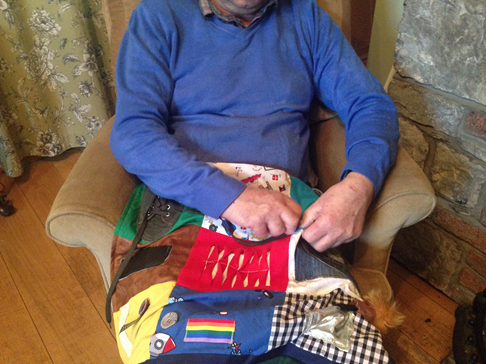 Where are you based?
We are based in County Laois but we do nationwide delivery. We are currently looking into exporting our blankets as there has been a lot of interest from abroad, especially from Holland, America and Singapore, as unfortunately, conditions such as Dementia and Autism are worldwide.
When was the company launched?
The company was officially launched on the 14th of November at the Abbeyleix Bank of Ireland Enterprise Towns. We came up with the business idea in September and carried out a lot of research on sensory conditions. We spent October developing our prototype.
Who are your target market?
Our target market is nursing homes, autism centres, down syndrome centres, créches and family members and friends of people living with a sensory condition.
Tell us about your team?
Ruth Bergin is our in-house IT Specialist, Admin and Finance Manager. Ruth has had a strong interest in public speaking from a young age and she really loves being part of this business.
Arianna is our Production and Quality Control Manager. She has a keen interest in Social Entrepreneurship and Product Design. Having volunteered in a local nursing home, she has an in-depth knowledge of needs of people living with a Dementia, and really enjoys her role in the business.
I am the Manager and Marketing and Sales manager at SenseAbility. What drives me to work for this cause is the knowledge of how much our product can improve peoples' lives.
We are all best friends so we really work well together and always push each other on to achieve more.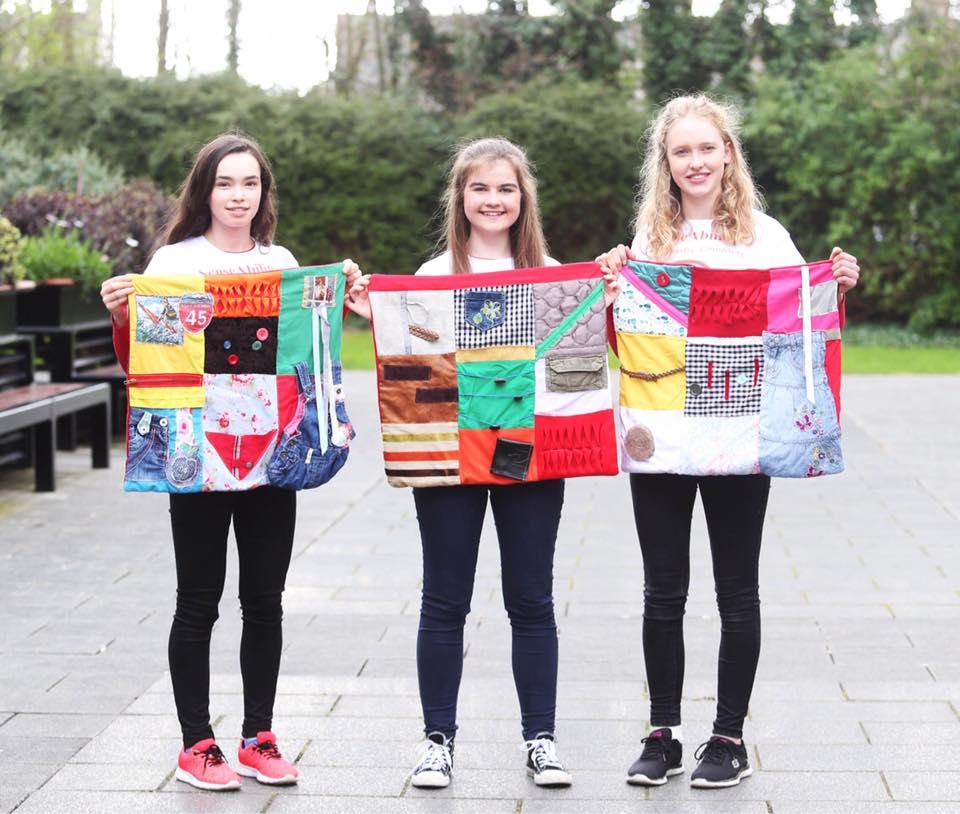 What are the long-term plans for your company?
We want to continue to grow our company and sell all over Ireland. We would love to sell our product in big healthcare shops, such as Beechfield Healthcare and we are in the process of obtaining a CE mark to recognise the high standards we work hard to achieve.
As people all over the world suffer from sensory conditions, we want to export our blankets to help as many people as possible.
We are very excited about the launch of our new product and we are working hard at up-scaling our business. We currently employ four people but we think this will increase in the future as we have had such demand for our blankets.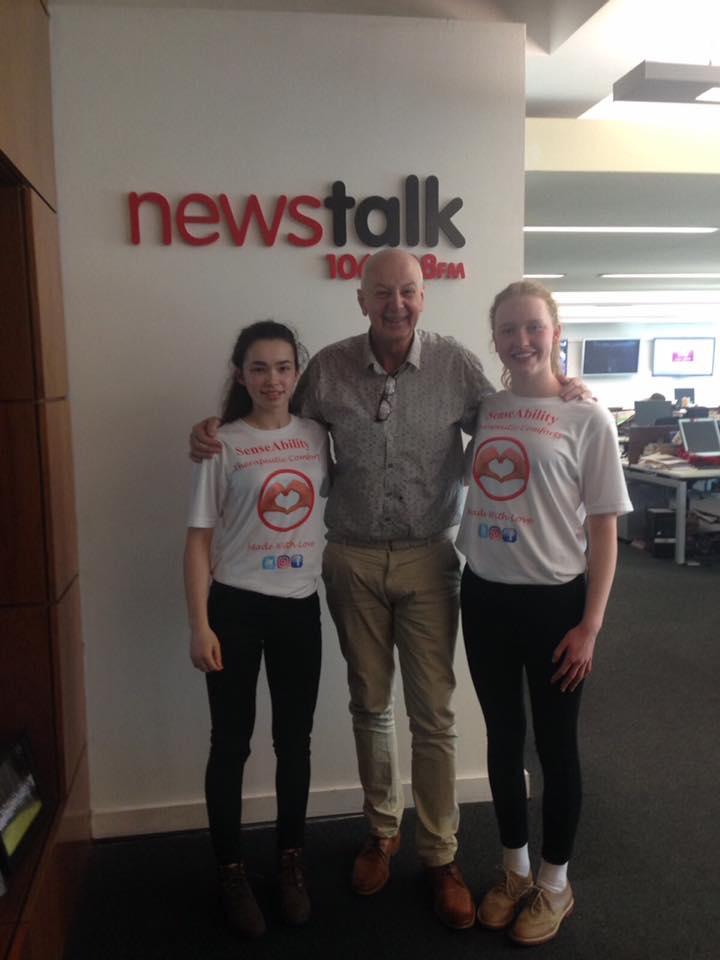 How do people get in touch with you?
You can contact us through our website www.senseabilityproducts.com, our email senseabilityproducts@gmail.com, our Twitter @SA_Blankets or our Facebook, Instagram and Snapchat @SenseAbilityProducts.