An Interview With Ella From Pentables
Describe the company
The name of my company is Pentables. Pentables is a new and innovative product. Its novel design incorporates two everyday items used in the life of both students and teachers. The product I created is a pen with a retractable banner. The banner includes a two-sided blank school timetable which you can customize with your own personal timetable routine. It is a simple yet effective design, and is proving to be a great seller.
How are you unique?
Pentables is a new and novel product. It is innovative and hasn't been seen on the market before. The product itself was put on sale in November 2016. As the name and idea was original I decided it would be in my best interest if I registered the name so it couldn't be copied. I intend to expand and develop my business and hopefully continue it being a success throughout secondary school as it would be a future source of income while in college.
Where did the idea come from?
Pens with retractable banners are quite popular; they are often used to advertise companies. My brother came home from the Ploughing Championships with a bunch of pens, one being a pen with a retractable banner advertising Volkswagen Cars. While sitting at the dinner table an enterprise idea came to me. "Wouldn't it be great if you could write on this "and that gave me my idea for a pen with a pull-out school timetable. This would make it easier for students to know what subject they had next, especially First Year students.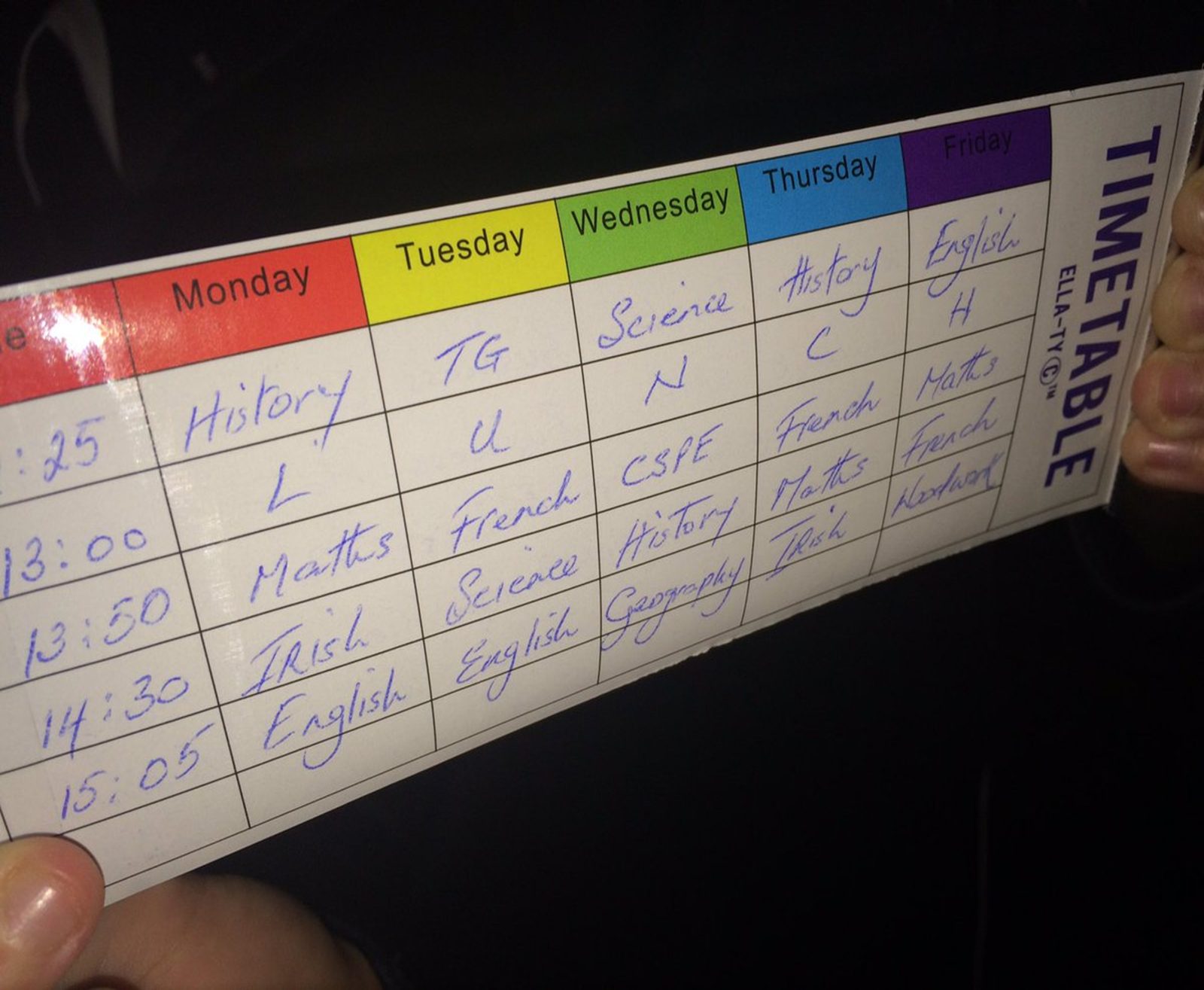 Following on from my work experience in my local primary school where I worked with children in all classes, but in particular the 6th class who will be going into secondary school in September. I saw first-hand how they found it tough to stay organised. Therefore I feel my idea of the pen with the pull out timetable would be a great help to them to stay organised.
The other reason I adopted the idea of Pentables was because of the huge potential market there is for the product. I then got to work designing Pentables. It was a tedious process in regards to sizes and design. After that was sorted out I then started sourcing a manufacturer.
Have you won any awards?
I am the Overall winner of the LEO Clare Student Enterprise County Final. I am now representing Clare in the National Final in Croke Park on May 3rd. After the event there was a rapid increase in sales. I also received a lot of media coverage on local papers and radio stations.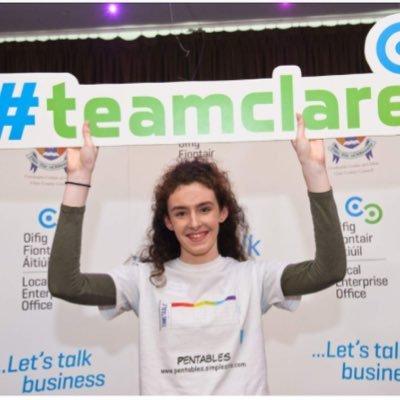 I attended the PDST Get Up and Go Enterprise Awards in the Menlo Park Hotel, Galway, on the 31st of March. I won awards in the finance and marketing categories.
I attended the Milk Market, Limerick Student Enterprise event. While at the event I won a €100 prize for best individual performance on the day. The company "WhizzKids" who ran the event have also posted about my business on their social media platforms, which has been a great source of business promotion.
Target Market
At present, my target markets are mainly students and teachers all around the country. However, in the future, I hope to extend this market to other countries. Businesses involved in education and enterprise promotion are also a target market for me.
Sole Trader
As I had come up with the idea myself and had the skill set necessary on my own, I decided that I would continue to solely operate my company rather that assembling a team. Overall I found this experience challenging but rewarding. Being a sole trader presents its own opportunities and in turn difficulties. It resulted in a lot of hard work as I was accountable for the overall performance of the company and the day to day management of the business. Sales would not be my strongest attribute when it comes to business and this is certainly one of the drawbacks of being a sole trader, you have responsibility for all areas of business. I critically evaluated myself and I worked harder on this and I think I have grown a lot in confidence from this. My passion is motivated by the profits I have made.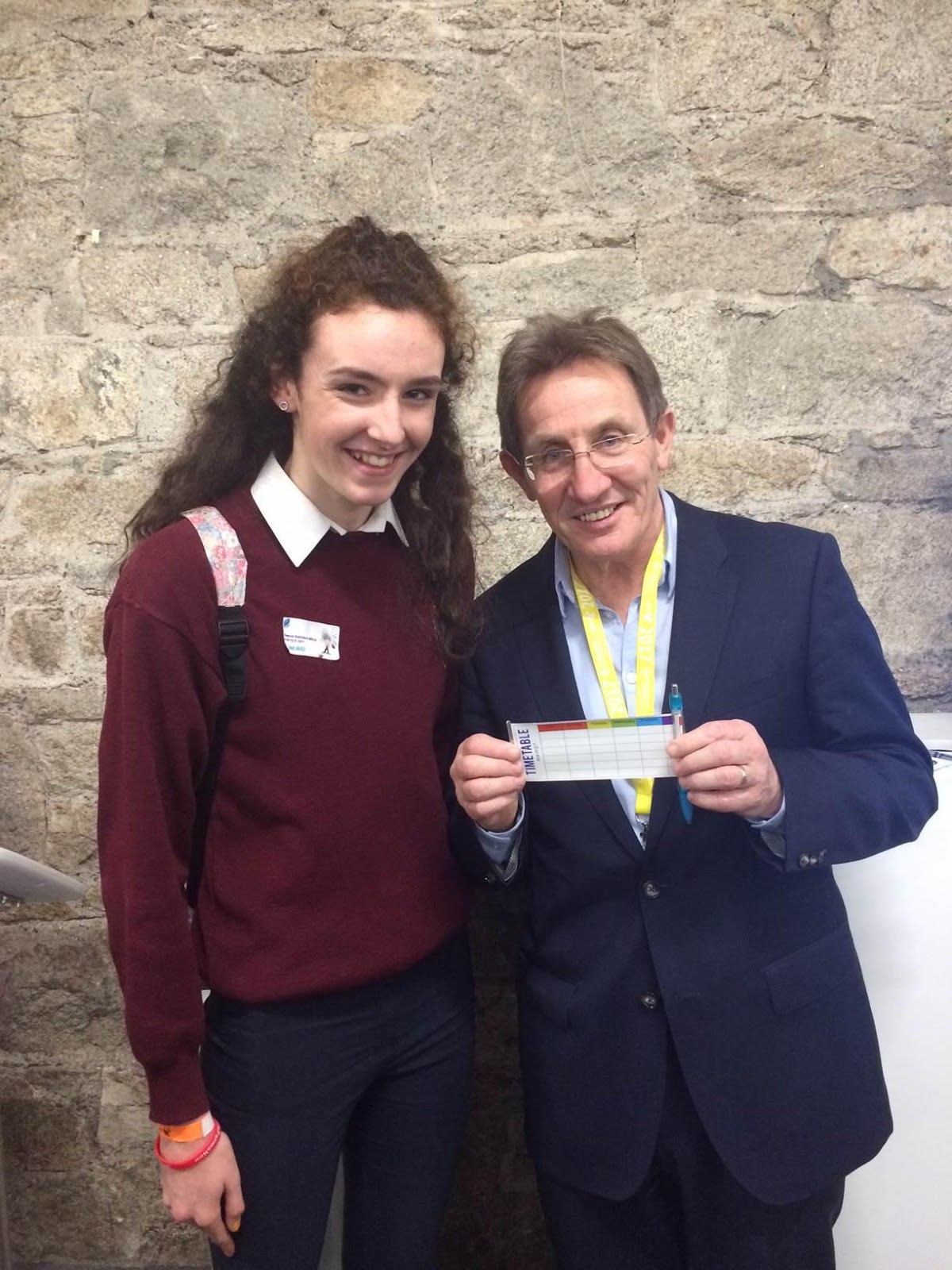 What are the long term plans for your company?
The long-term aim of my mini-company is to be a viable business with a healthy profit margin. I hope for my brand and product to be well-known in Ireland for secondary school children and businesses. I also plan to be a successful business selling to an international market. I aim to do this by promoting my business to companies outside of Ireland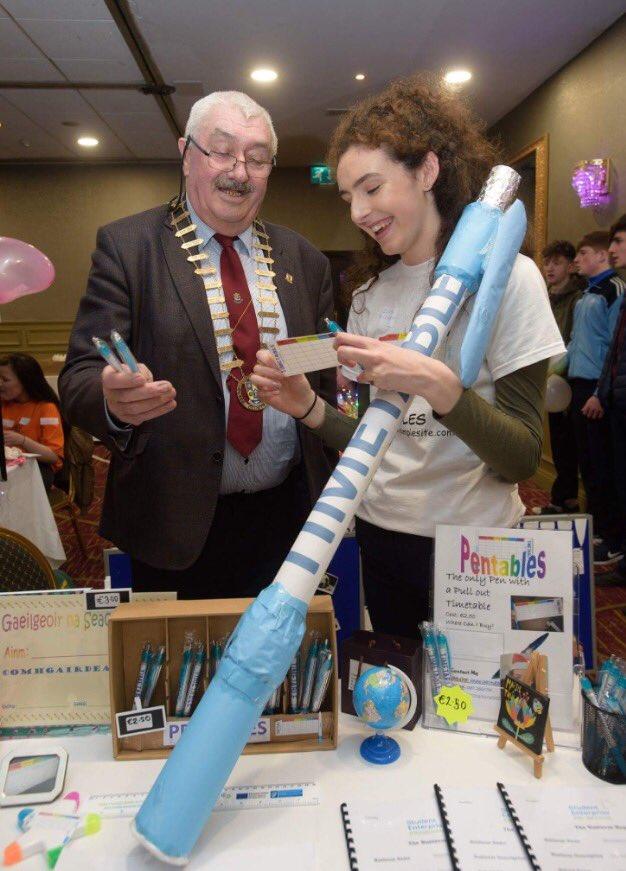 How do people get in touch with you?
Website – www.pentables.simplesite.com
Email – pentables@gmail.com
Twitter – @ThePentables
Instagram – @pentables