An Interview With Shane Curran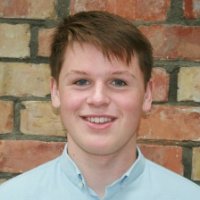 Tell us about yourself e.g. hobbies,school?
I'm currently in my 5th year of secondary school at Terenure College in Dublin. Outside of the classroom, I like to get involved in a little bit of everything. I play quite a lot of rugby at school and have been involved with schools rugby and the rugby club in Terenure for over 10 years. I'm involved in musical circles in school too, taking part in occasional guitar and choral performances.
What is qCrypt?
qCrypt is a software platform that I developed for the purposes of storing secret data securely. Recent events have shown that many data storage systems which we consider safe are really not that secure (thanks to the NSA PRISM mass surveillance scheme, as well as other accidental/planned data leaks), which got me thinking about what I could learn from or develop within the cyber security space. From a user's point of view, qCrypt is designed to be simple. The interface resembles tools like Dropbox in some ways I suppose. All the underlying maths and technology is hidden out of sight. Nobody needs to know it's there — it just needs to work.
How long did it take you to develop your idea?
From beginning to end, the qCrypt project took a year. I started the day after the previous Young Scientist competition had ended.
That being said, I was pretty slow figuring out the mathematical/technological concepts in the beginning. Useful science doesn't necessarily have to take the form of a long research project; it's absolutely possible to devise or discover something useful over much shorter periods of time, and this could be the beginning of a much more detailed research project.
What career are you interested in?
So far I've been interested in taking an entrepreneurial route, so starting a company is the plan for now anyway. I plan on going to college to study either Physics or Computer Science.
I think it's important to be quite flexible in terms of career so I believe adaptability is crucial, rather than specialisation in one area. I admire many of the thought leaders of the Renaissance Era, many of whom excelled in a number of fields. Leonardo da Vinci, for example, is well known for his paintings but he was also a skilled scientist, musician, mathematician, astronomer and writer, to name but a few. There's been somewhat of a cultural shift in recent years towards specialisation in one particular field (which has its merits) but we could be narrowing our horizons by preventing ourselves from exploring all of our talents and skills. I think this is definitely an opportunity that Transition Year offers more so than other school years simply because of the number of potential opportunities that are available to choose from. Embrace it!
Did you do Transition Year, if yes what are your favourite moments from the year?
I did. Transition Year is a great year in my opinion, although I really believe that you only get out of it as much as you put into it. If you're proactive and organise things like work experience placements in advance, you'll get much more out of the year. I also think that TY is a great opportunity to try out something totally different to what you're used to.
One of the highlights of my year was organising the Leaders on Our Level conference in the Convention Centre. Leaders on Our Level is an annual conference organised by students from Terenure College for over 2,000 TY students from around the country. We had speakers from all walks of life, including Fr. Peter McVerry who spoke about his working reaching out to the homeless in Dublin City as well as many leaders in the business world such as the Chief Executive of AIB. I was lucky enough to be appointed as chairperson of the conference, which meant I had the opportunity to be quite "hands on" with the organisation of various aspects of the event.
My main piece of advice for Transition Year students is to take up a new hobby or sport that you haven't tried before — I know it's quite a cliché, but you might find something you enjoy.
What advice would you give to aspiring young scientists?
Take a look at the world around you and see what problems people are facing in their daily lives. The best ideas aren't necessarily the ones which have massive global impact — they're the ones which solve a real need or problem that people have. Once you've identified a problem, ask somebody who experiences these issues what their main pain points are and then get thinking about how you can apply your skill set to solve these.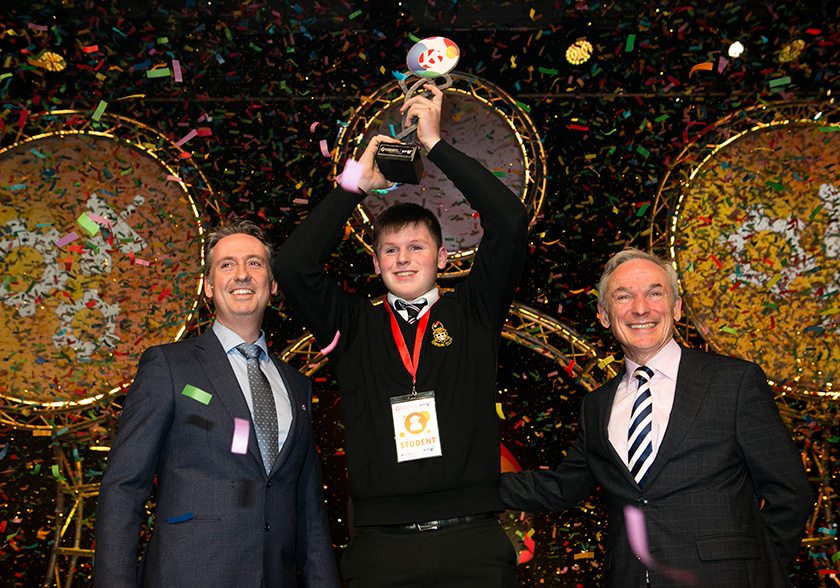 Another thing that's really important is that you really enjoy what you're doing. If you find something that you like learning about, you're more likely to innovate or discover something new, and the time will fly.
If you think you've found something that you love doing and is scientific in any way, I would urge you to enter next year's BT Young Scientist Exhibition. Entries are already open at http://btyoungscientist.com/.
How do people get in touch with you?
You can reach me by email at shane@curran.ie. Otherwise, I'm probably to be found on Twitter (@arcurn). Feel free to get in touch if you have any questions. I'll do my best to get back to you with something useful!