Q1. Describe the company
Our company, The Irish Sport and Fitness Guide, provides sport, fitness, and nutrition books for people who are involved in sport, or any person who want to maintain or get fit. The book created includes a General Fitness section, for people who go to the gym and are looking for exercises to do. The general fitness section also includes a nutrition and health part, so people know what food and nutrients to have before, during, and after workouts or training. For example, a reasonable table for calorie intake per day for boys, girls, men, and women, who are not physically active, moderately active and active, is in the book to try provide information about their calorie intake.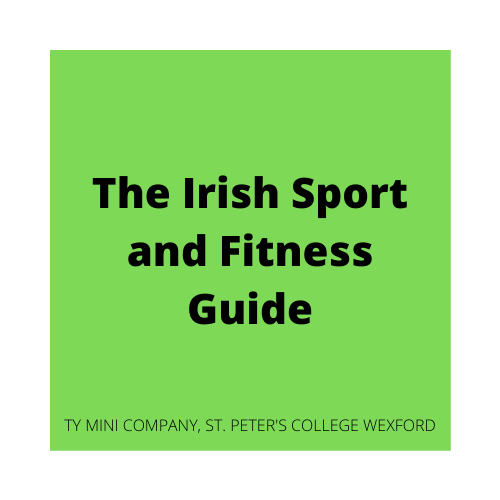 The book is suitable for ages 10+. There are also Gaelic Football, Hurling, and Recovery sections in the book. There are no other books in the market, which includes hurling and football drills, exercises, nutrition tips, and how to recover and stretch after matches and workouts. We took our own interests, and made them into our own book and it is at a low price for everybody to use.
Q2. How are you unique?
Our product is innovative because, there are no other books like it, our book contains everything you need to help you in the gym, in sports like hurling and Gaelic football, having better health and nutrition, and recovering. Other fitness, health, and nutrition books don't have all the information we have in one book. This is why our book is so unique. To top all of our unique qualities off, the book has a low price, of only €10.
Q3. How did we come up with the idea?
Throughout our team meetings, and research/development classes, we wanted to create a product where there was a personal interest among the three of us. Therefore, we came up with an idea to make this book which would contain all the information for the ideal Athlete. Sport and fitness is a major part of our lives, therefore, we believed that we could use our personal interest and knowledge to make this book.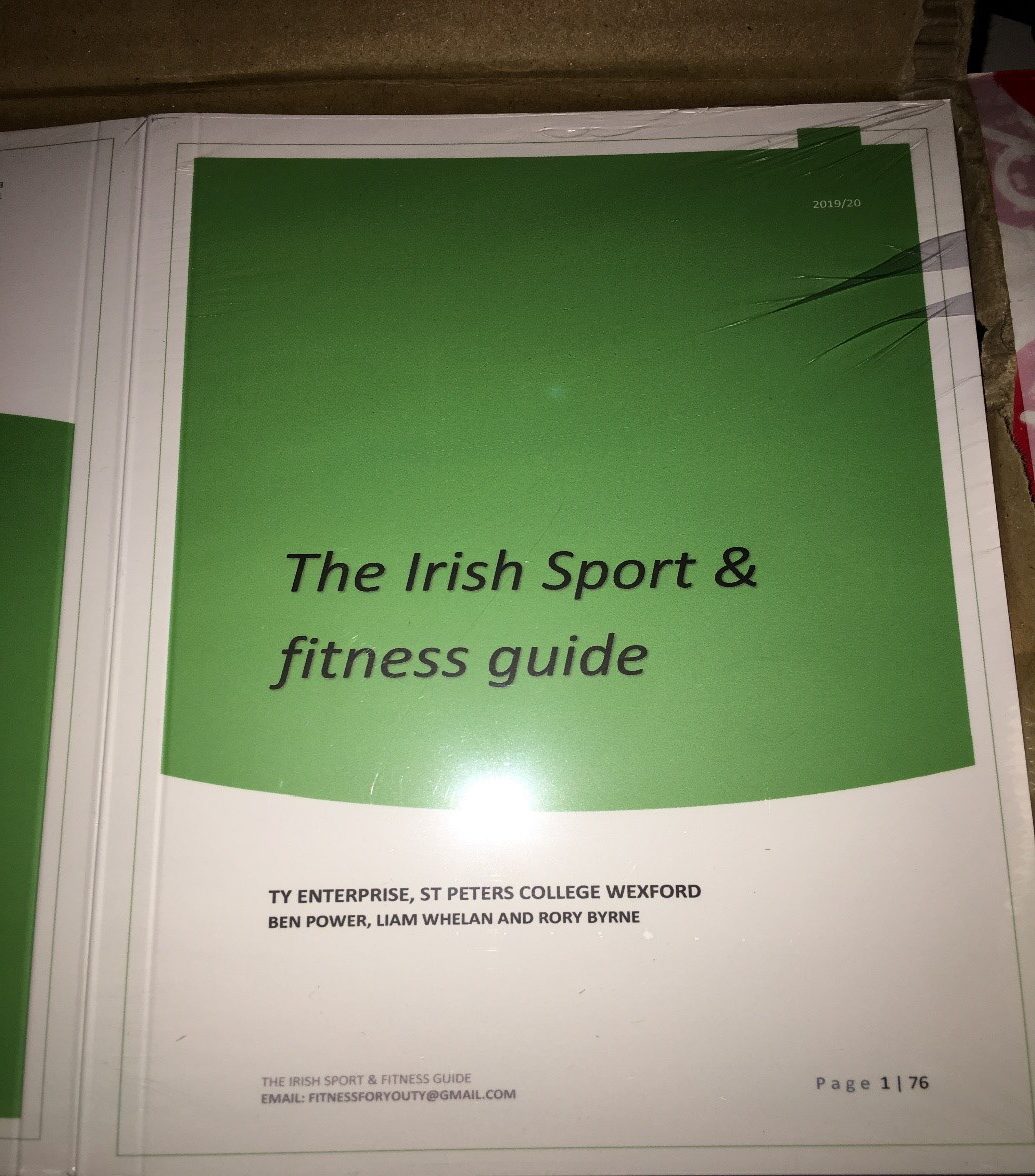 Q4. Where are you based?
Our company is based in County Wexford. We attend St. Peters College Wexford, an all-boys secondary school in Wexford town.
Q5. When was the company launched?
The idea was thought of in around October, and the book really started to take shape in early November. The first samples of our book were bought in early December and we began selling our product at our school trade fair, which was the 18th of December.
Q6. Who are your target market?
Our target market are people of any age from 10+ who are interested in Sport (GAA), personal Nutrition, and also people who are interested in getting fitter. The book is suitable for most age groups, and is targeted for people of all abilities and levels.
Q7. Tell us about the team
The team is made out of us three lads. Our names are Ben, Liam, and Rory.
We are mates who knew that we wanted to work together for our mini-company from the very beginning. We work extremely well as a team and have the same goals.
We have different roles within the business.
• Ben manages the finances, orders/deliveries, and the business management.
• Liam is in charge of marketing, and social media.
• Rory is in charge of contacts and human resources.
Each one of us contributed to the production of the book. We gather and process all the information into a Microsoft Word Document. This it is then sent off to our printing company, DigitalPrintingIreland, who manufacture it.
Q8. What are your long term plans?
Our long term goals are to:
• To sell hundreds of books.
• Have our books in stores across Wexford and Ireland.
• Have our book endorsed by people from GAA and/or fitness backgrounds.
• To have a sustainable and profitable business
• To have a website with video tutorials on how to do exercises in the book
Q9. How can people get in touch with you?
Instagram- "irishsportfitnessguide"
Email: FitnessforyouTy@gmail.com